ISOPLUG
The All-In-One Vocal & Voice Over Plugin
Presets
Use one of the many default presets or create your own and save them for future use.
Advanced Settings
Use one of the basic features or get advanced with full customization.
Vocal & Voice Over Plugin
ISOPLUG™ focuses only on your voice and is packed with the tools you need to process your voice recording to perfection including EQ, Mud Remover, Compressor, De-Esser, Character, Limiter and Reverb. All-in-one view for easy access. Powerful Presets. Helpful indicators show how you dial in the Comp, De-ess & Limiter to maximize the Volume!
No need to buy & jump around between different plug-ins with overly complicated menus. Choose from a variety of adjustable presets. Advanced controls for professionals can be accessed by clicking on the module name. ISOPLUG™ is the vocal & voice over plugin you've been looking for.
Improve Your Vocal Recordings
Contains all that you are looking for:
All-In-One Vocal & Voice Over Plugin
Includes: EQ, Compressor, De-Esser, Limiter, Mud Remover, Character, Reverb
Presets made for Voice Over, Audio Book, Vocals, Podcast, Streaming, More
Simple interface, powerful controls
Made in Sweden 🇸🇪
Universal Usage
ISOPLUG™ also works well together with any voice recording equipment, both Mac & PC and with all major mixing softwares. Making it the perfect vocal & voice over plugin.
For best results, ISOVOX Vocal Booth and the ISOMIC Microphone are recommended. Its easy-to-use interface combined with powerful presets and "optimal indicators" helps even a complete beginner to dial in that perfect, professional sound.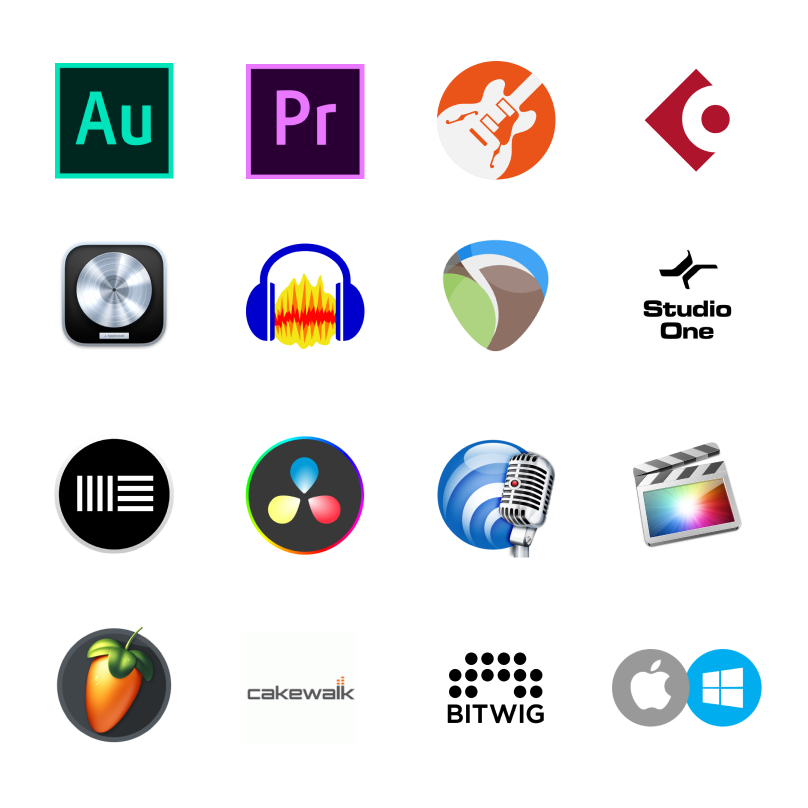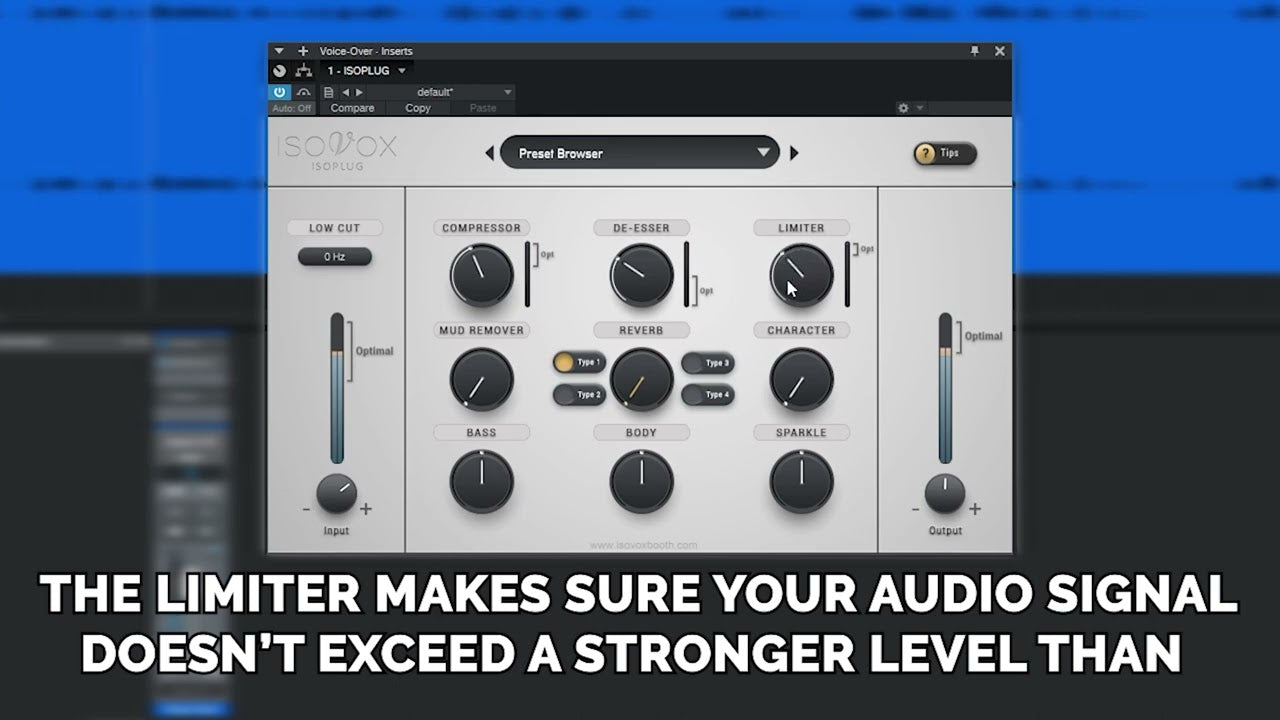 Used by accomplished artists
Irrespective of whether you may be on vacation where you're in a room and it's got lots of reflections, or a room that is perhaps not ideal for recording vocals – you can now create your own environment with the ISOVOX and it's just a game changer and it was the missing piece in location recording for me.
(25+ MILLION RECORDS SOLD)
It's not often that I come across a product that makes me feel this confident to make a public endorsement. The @isovox is one of those products. Whether you're recording at home or on the go, this is the final solution to what you've been looking for. Cheers!
RECORDING ENGINEER (SONY, WARNER BROTHERS)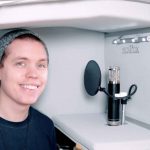 Clean vocal recordings is a must for me – but in my line of work, one day I might be recording in a treated studio, and another day in a hotel room. The Isovox 2 really shines when it comes to delivering great sounding recordings no matter where I am.It truly is a game changer!
YOUTUBE MUSICIAN, 300M+ VIEWS, 6M+ SUBSCRIBERS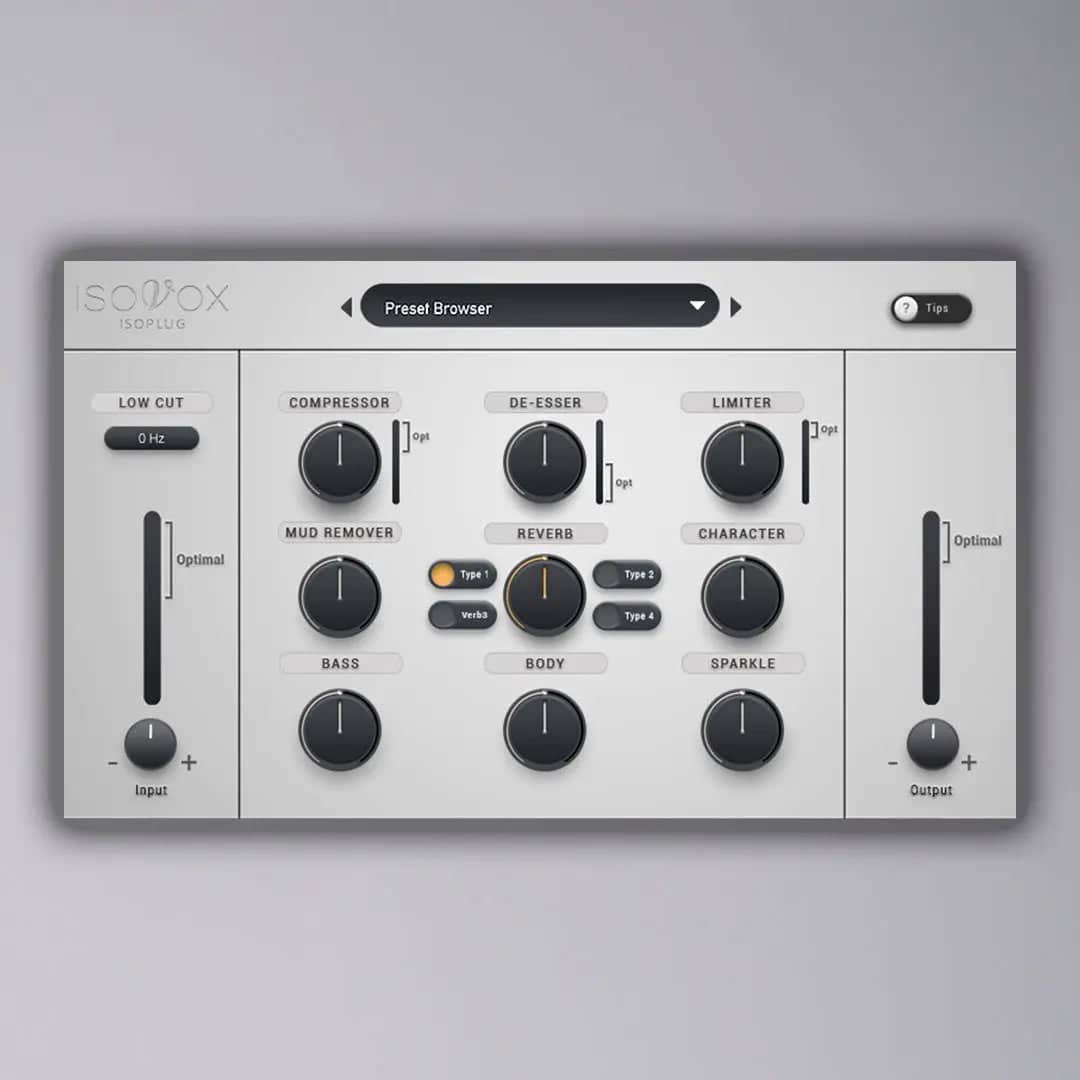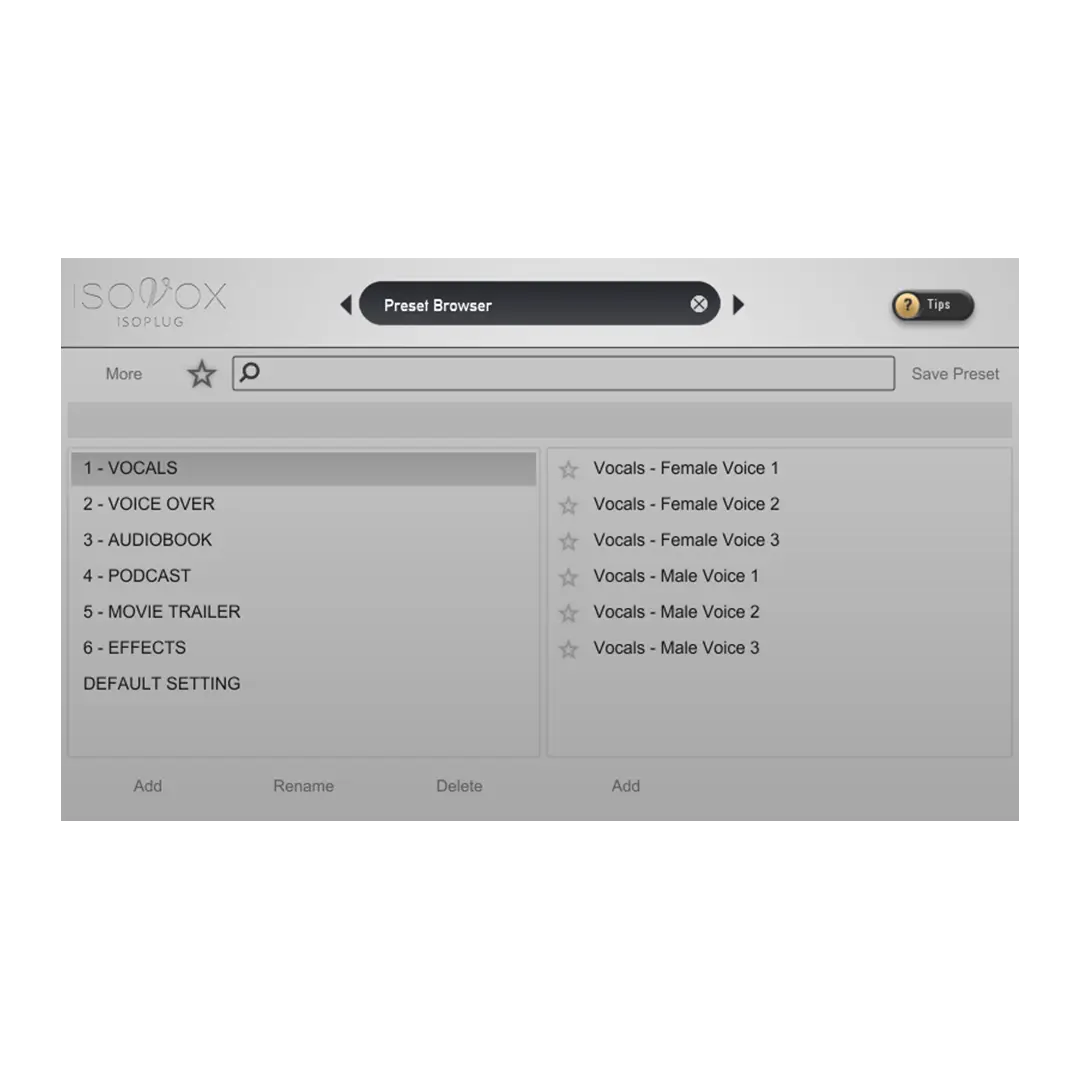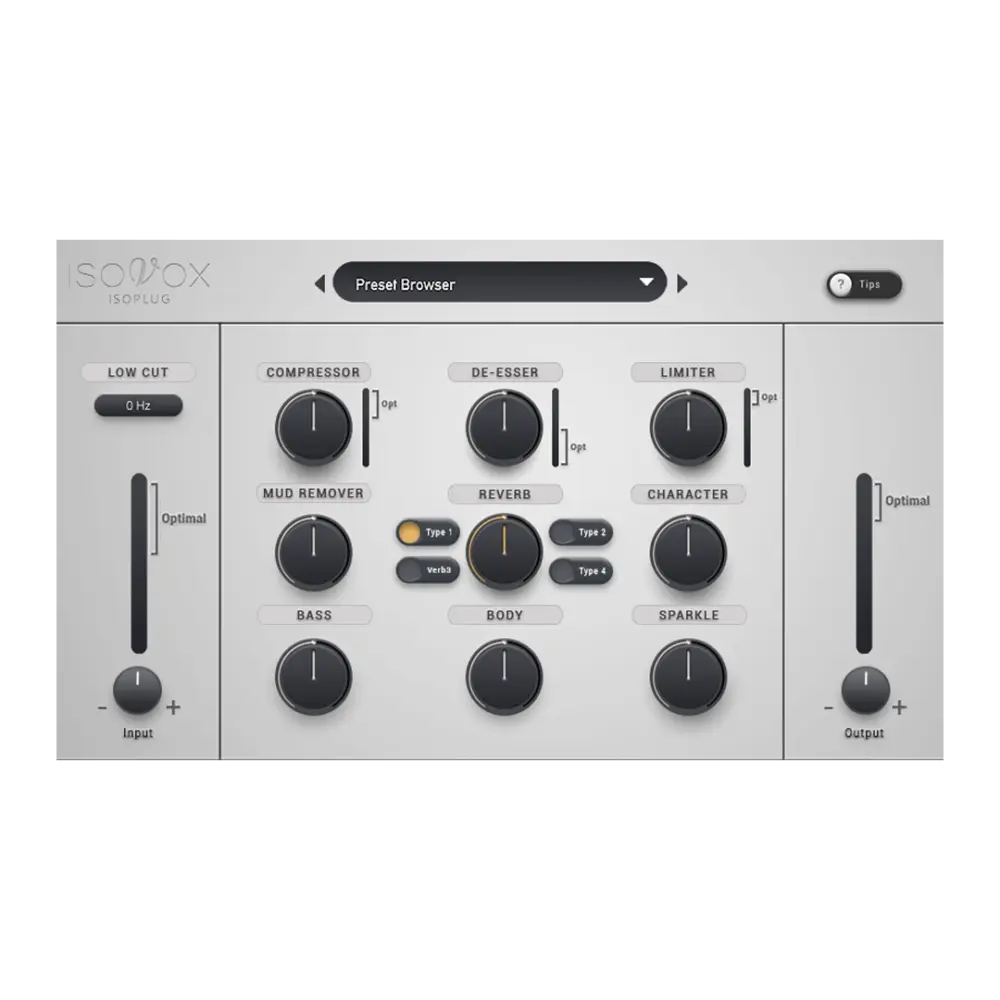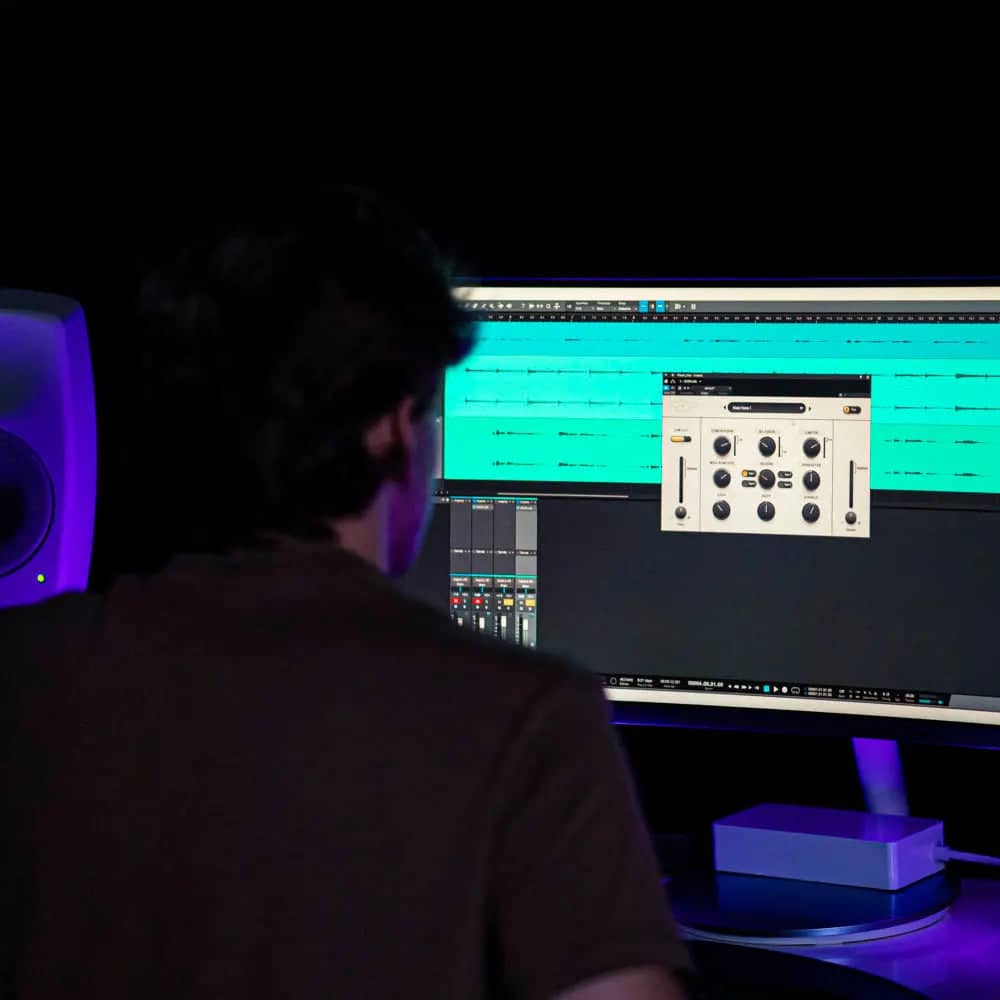 ---
Highlights
All-In One Plugin, for Voice Over & Vocals

Presets for Voice Over, Vocals, Audio Book, Podcast, Movie Trailer, Streaming 

Advanced Low-Cut, Equalizer, Character, Compressor, Mud Remover, De-Esser, Limiter, Reverb 

Presets for ISOVOX & ISOMIC users as well as other recording equipment 

Built-in indicators to help the user set Compressor, De-ess and Limiter to optimal setting based on their voice and purpose

Scandinavian design, Made in Sweden
What's included
Product specifications
With every purchase of an ISOPLUG you will get access to:
ISOPLUG files in the following formats: VST, VST3, AU
ISOPLUG Installation manual
ISOPLUG Instruction video
Requirements
ISOPLUG requires a computer with a DAW host software (not included) that accepts: VST, VST3, AU.
Mac support
Mac OS X 10.13 up to 12. Mac: Intel Core i3 / i5 / i7 / Xeon / Full Apple silicon support (M1 or higher)
Windows support
Windows: 10 and 11 32-bit & 64-bit. Windows: Intel Core i3 / i5 / i7 / Xeon / AMD Quad-Core or newer
RAM
8 GB RAM or more is recommended, as well as at least 8 GB hard disk space for installation 
FAQ
Read all the answers to the most frequently asked questions down below.
You can find all the installation instructions on this page if you just scroll down a little bit more below the FAQ Section
Who is the ISOPLUG made for?

Voice Over Artists, Podcast, Audio Book,  Content Creators, Vocalists, Mixing engineers, Narration and more.
Can it be used for other instruments?

Yes, you can tweak the parameters in the advanced mode but it's mainly designed for voice recording and every tool is tailored for that purpose. 
Can it work without the ISOVOX 2 & ISOMIC?

ISOPLUG™ also works well together with any voice recording equipment and all major mixing softwares.
ISOPLUG files in the following formats: VST, VST3, AU
ISOPLUG Installation manual
ISOPLUG Instruction video
Our customer support is available Monday to Friday: 8am-4pm CET.
Average answer time: 24h
Installation Instructions
Video instructions on how to install the ISOPLUG. If you have any specific questions that's not answered in the videos below, please fill in the form on our contact page, we're here to help.