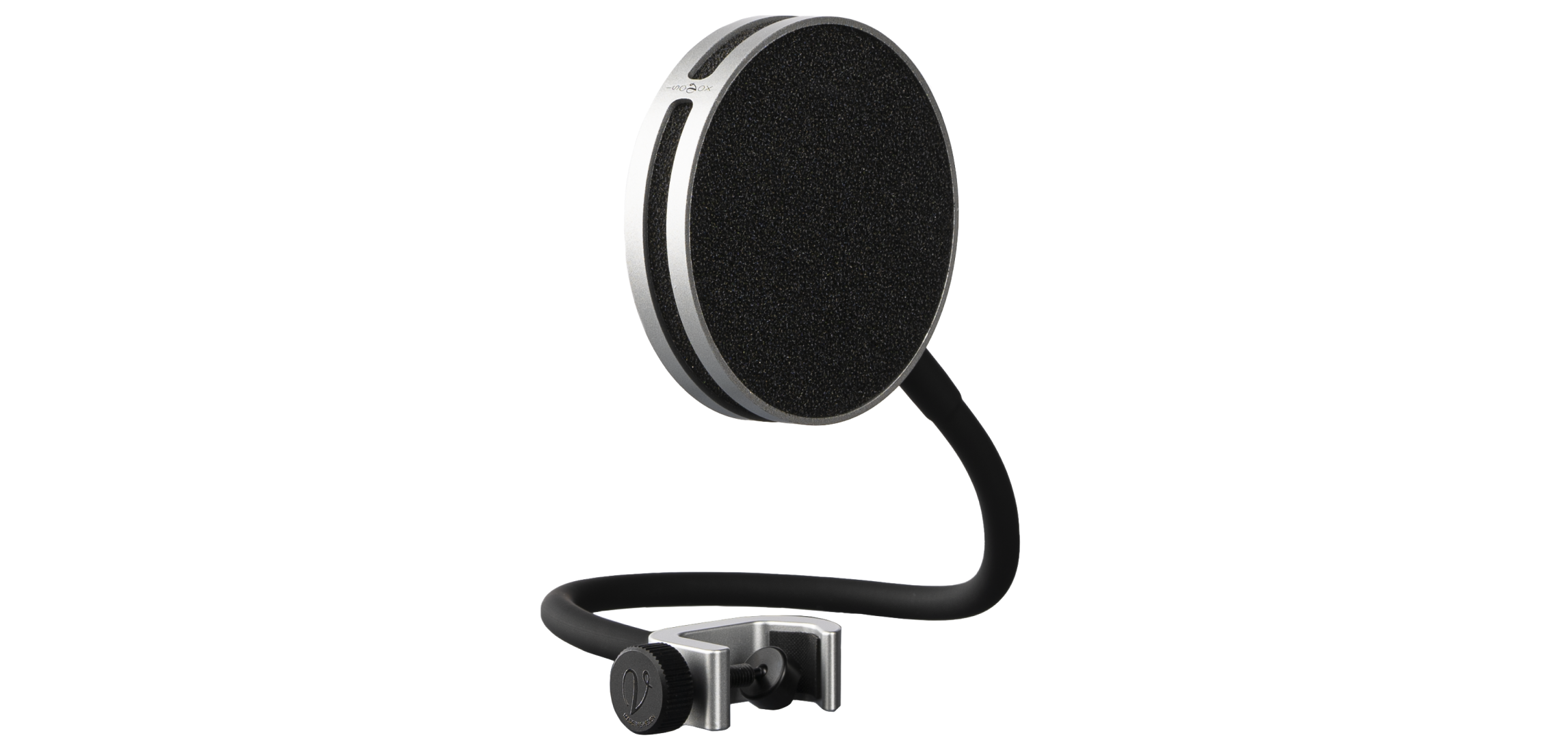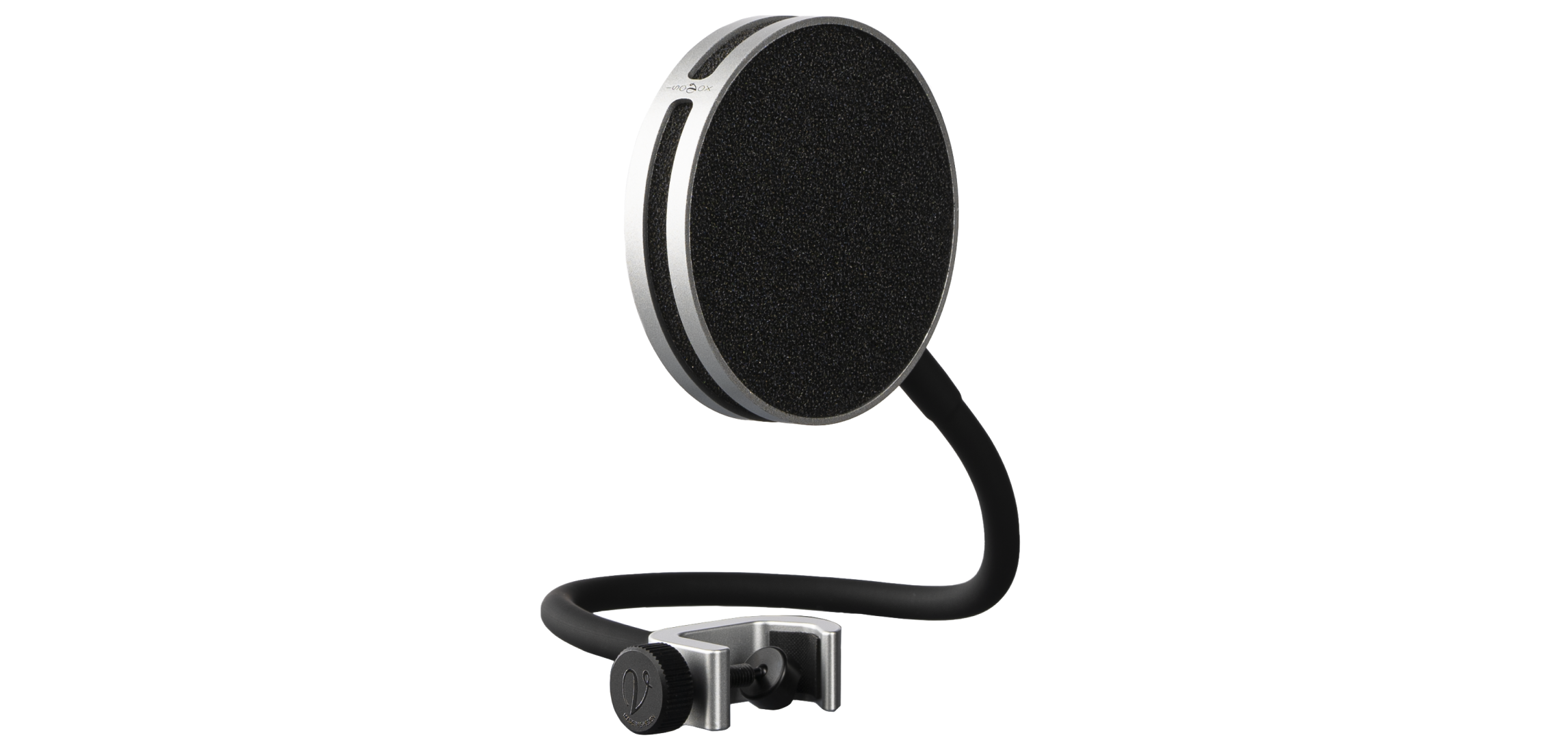 Exchangeable Filters
Each ISOPOP Includes 2x exchangeable and hygenic pro-filters. 
Neutral – Ultra transparent
De-Ess – softens harsh sibilance 
Sturdy gooseneck design
The ISOPOP is designed to have an extra sturdy gooseneck, making sure it always stays in places while you sing or record.
ISOPOP™ Premium Pop Filter
Scandinavian Design, for the golden voice.
ISOPOP™ Premium Pop Filter makes you sound & look better.
Includes 2x exchangeable Pro-Filters 1 Neutral – Ultra transparent  1 De-Ess – softens harsh sibilance 
Cleanable & Hygienic Pro Filters
Smaller diameter, does not block your view 
Made in Sweden 🇸🇪
Washable & Hygenic
Making recordings cleaner than ever.
Cleanable Pro Filters
Easy to swap out and replace
Does not absorb water, fast drying
Exchangable Pro Filters
Each purchase of a ISOPOP includes the following:
Exchangeable Pro Filters
1 Neutral
1 De-Ess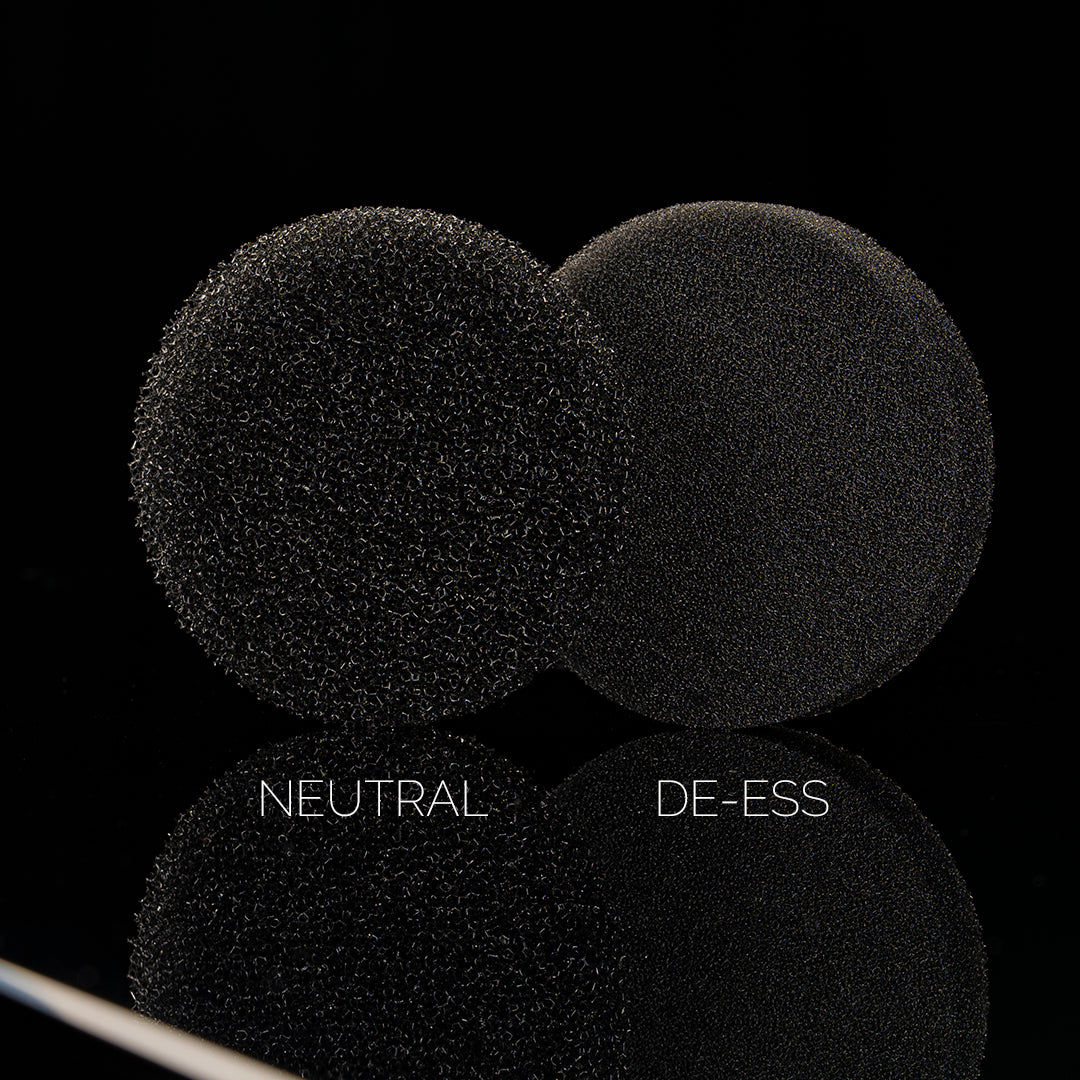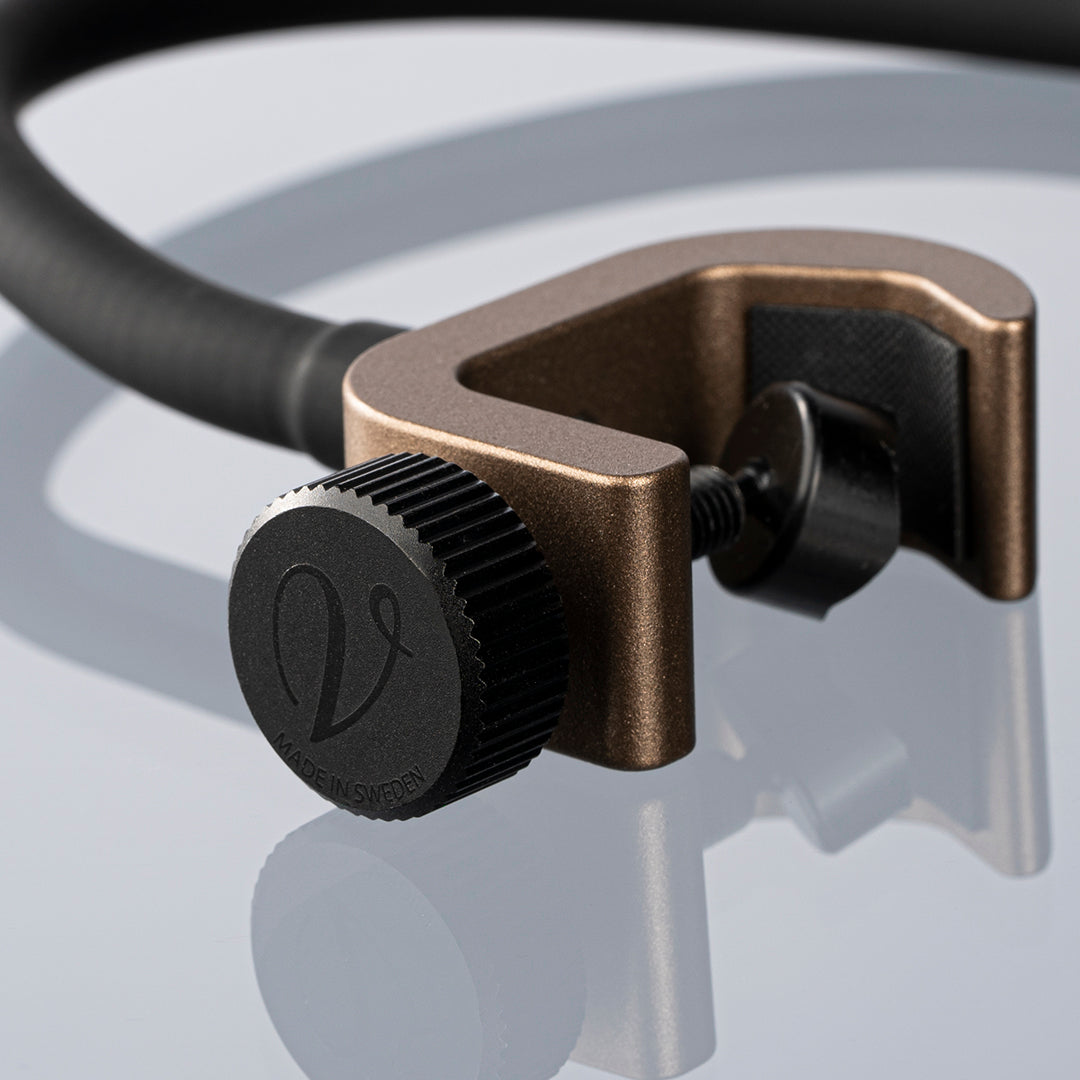 It's All About The Details
Locking screw with iconic V logo
25 mm clamp opening
Soft guards to protect the paint of your mic stand
Grip pattern around the Aluminium Screw
Made in Sweden
Used by accomplished artists
Irrespective of whether you may be on vacation where you're in a room and it's got lots of reflections, or a room that is perhaps not ideal for recording vocals – you can now create your own environment with the ISOVOX and it's just a game changer and it was the missing piece in location recording for me.
(25+ MILLION RECORDS SOLD)
It's not often that I come across a product that makes me feel this confident to make a public endorsement. The @isovox is one of those products. Whether you're recording at home or on the go, this is the final solution to what you've been looking for. Cheers!
RECORDING ENGINEER (SONY, WARNER BROTHERS)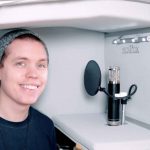 Clean vocal recordings is a must for me – but in my line of work, one day I might be recording in a treated studio, and another day in a hotel room. The Isovox 2 really shines when it comes to delivering great sounding recordings no matter where I am.It truly is a game changer!
YOUTUBE MUSICIAN, 300M+ VIEWS, 6M+ SUBSCRIBERS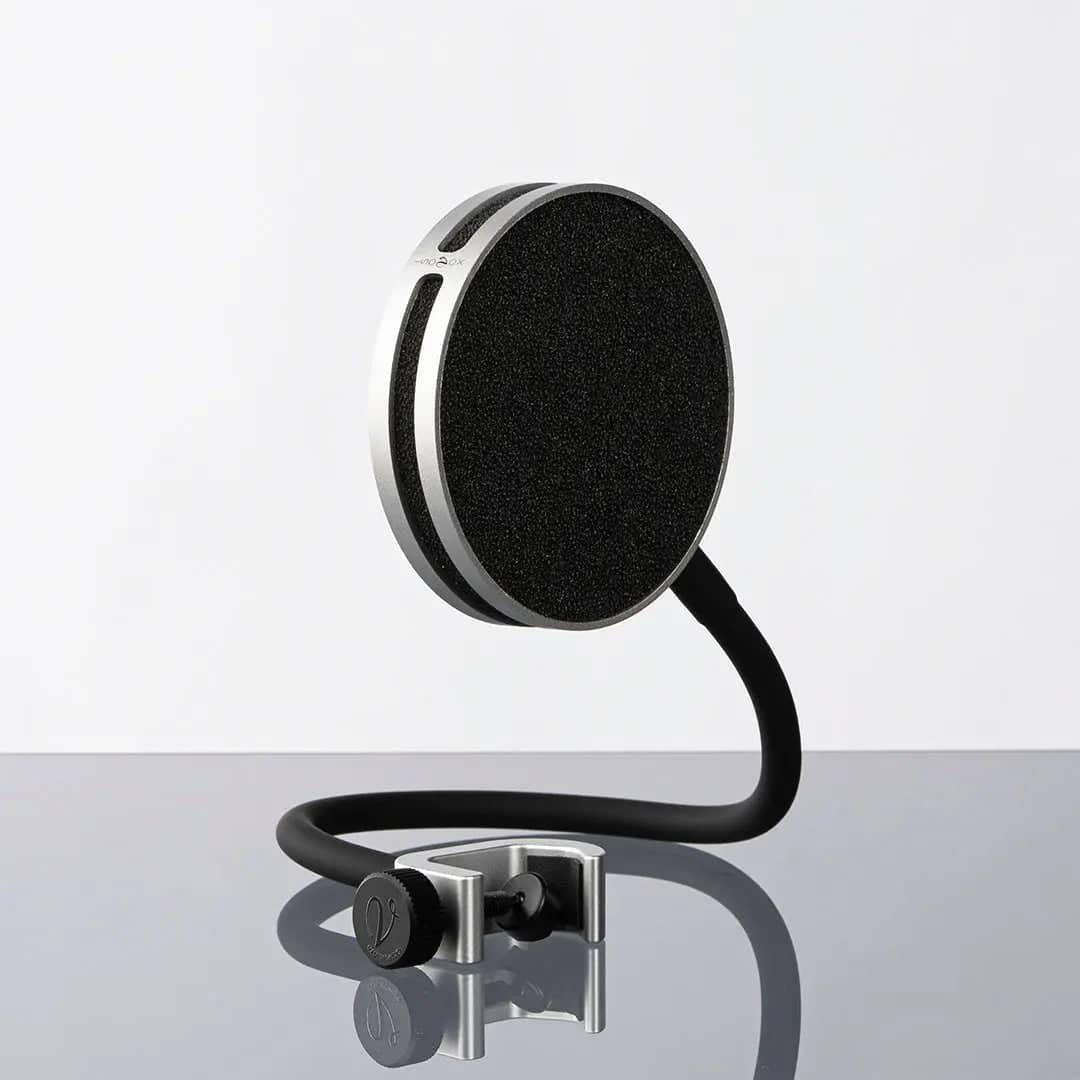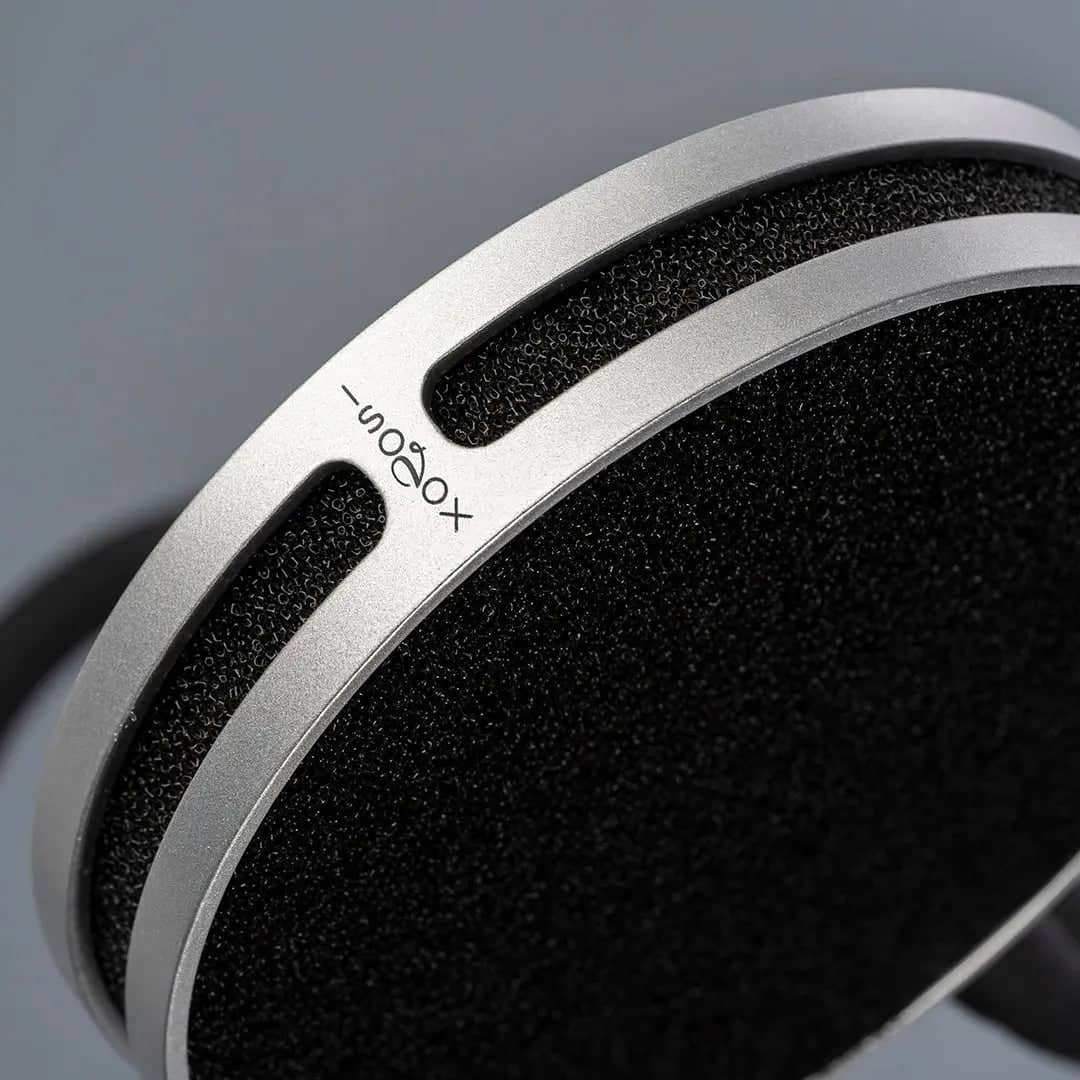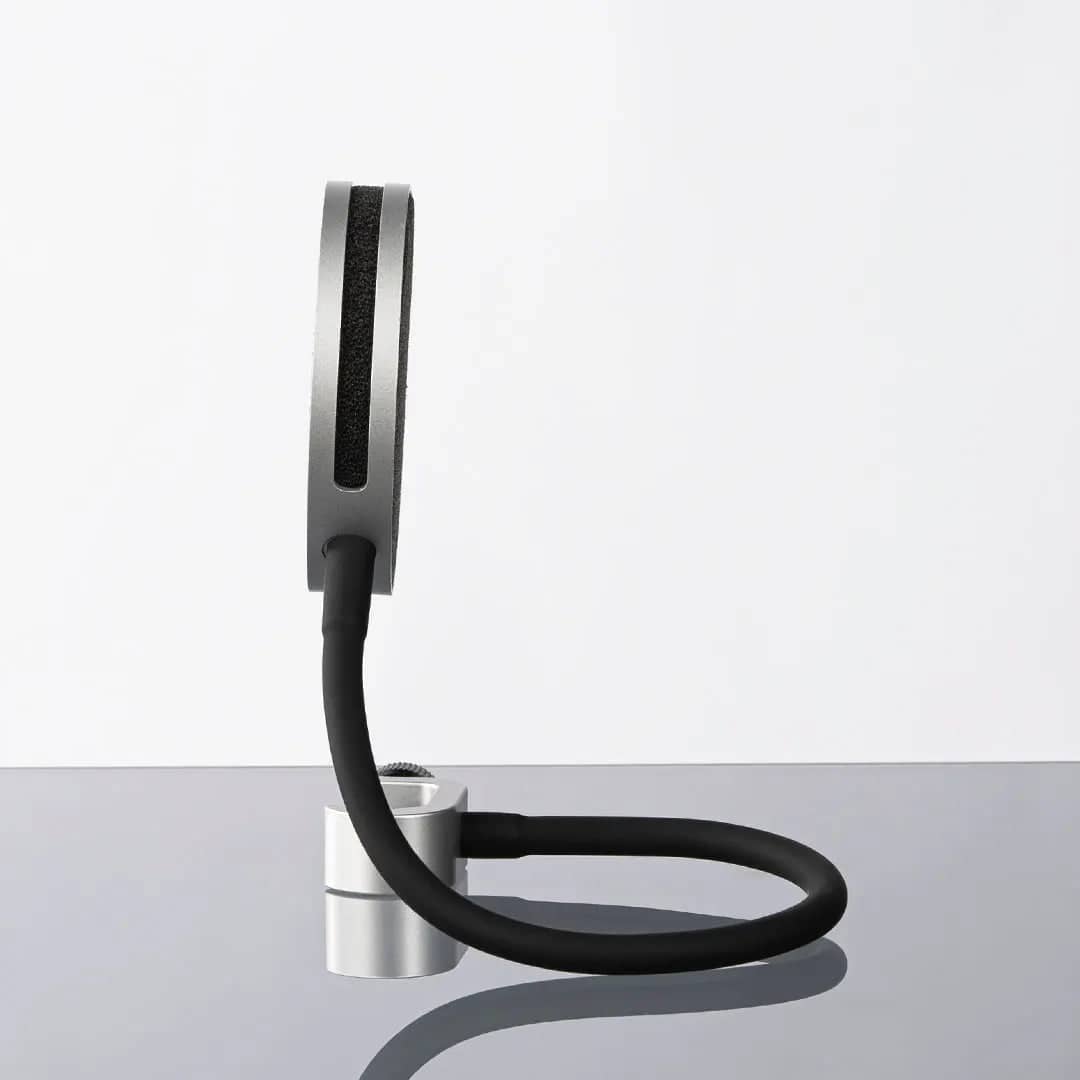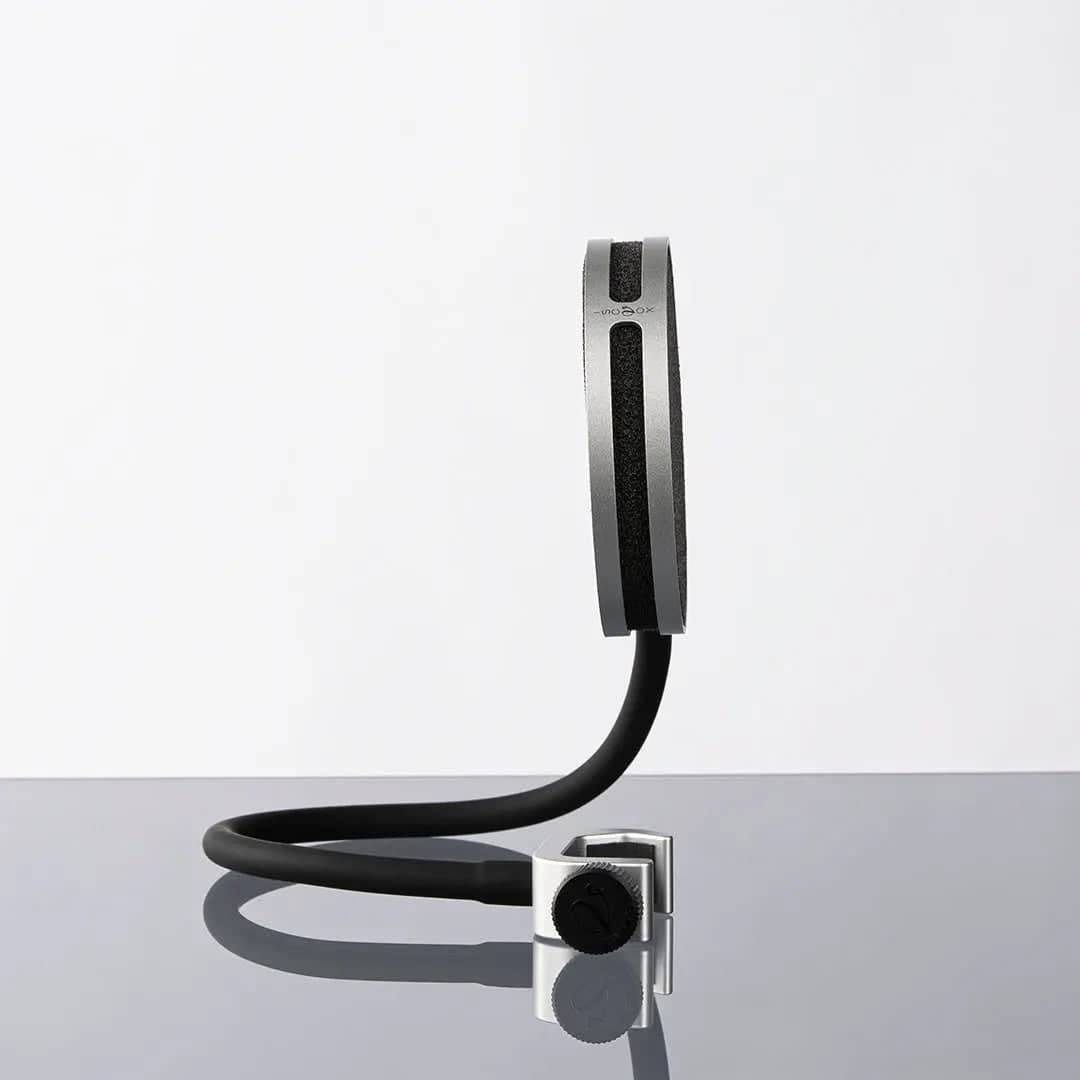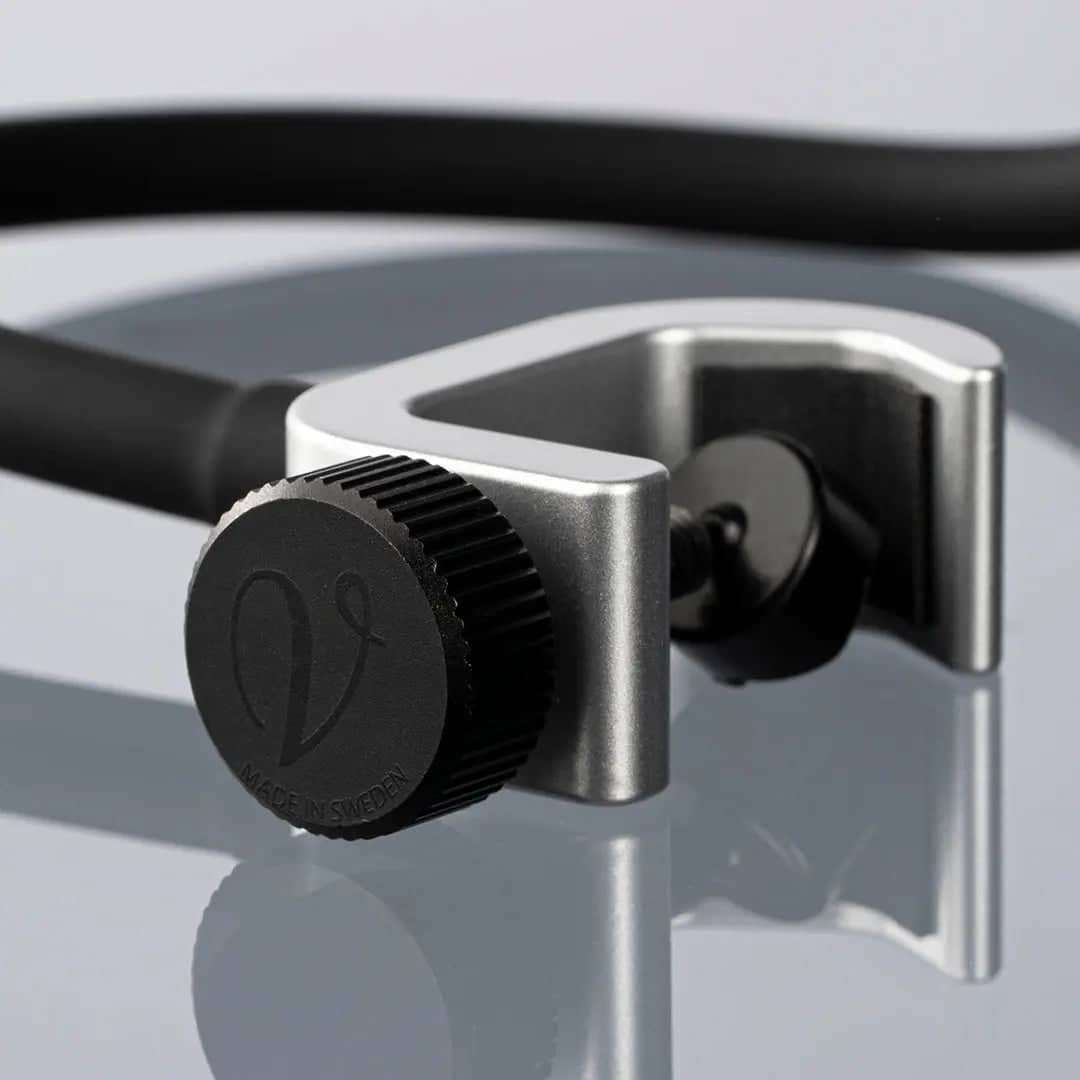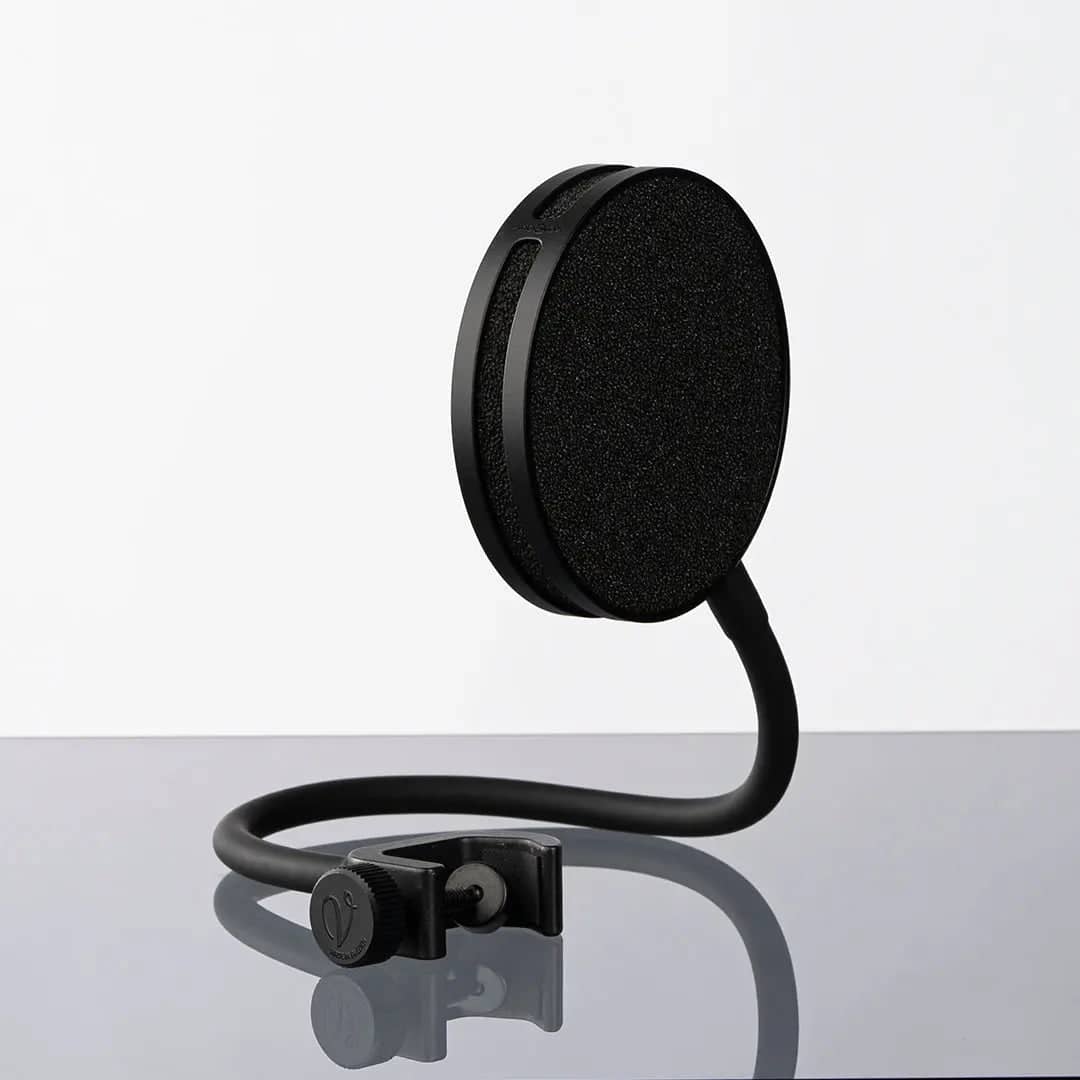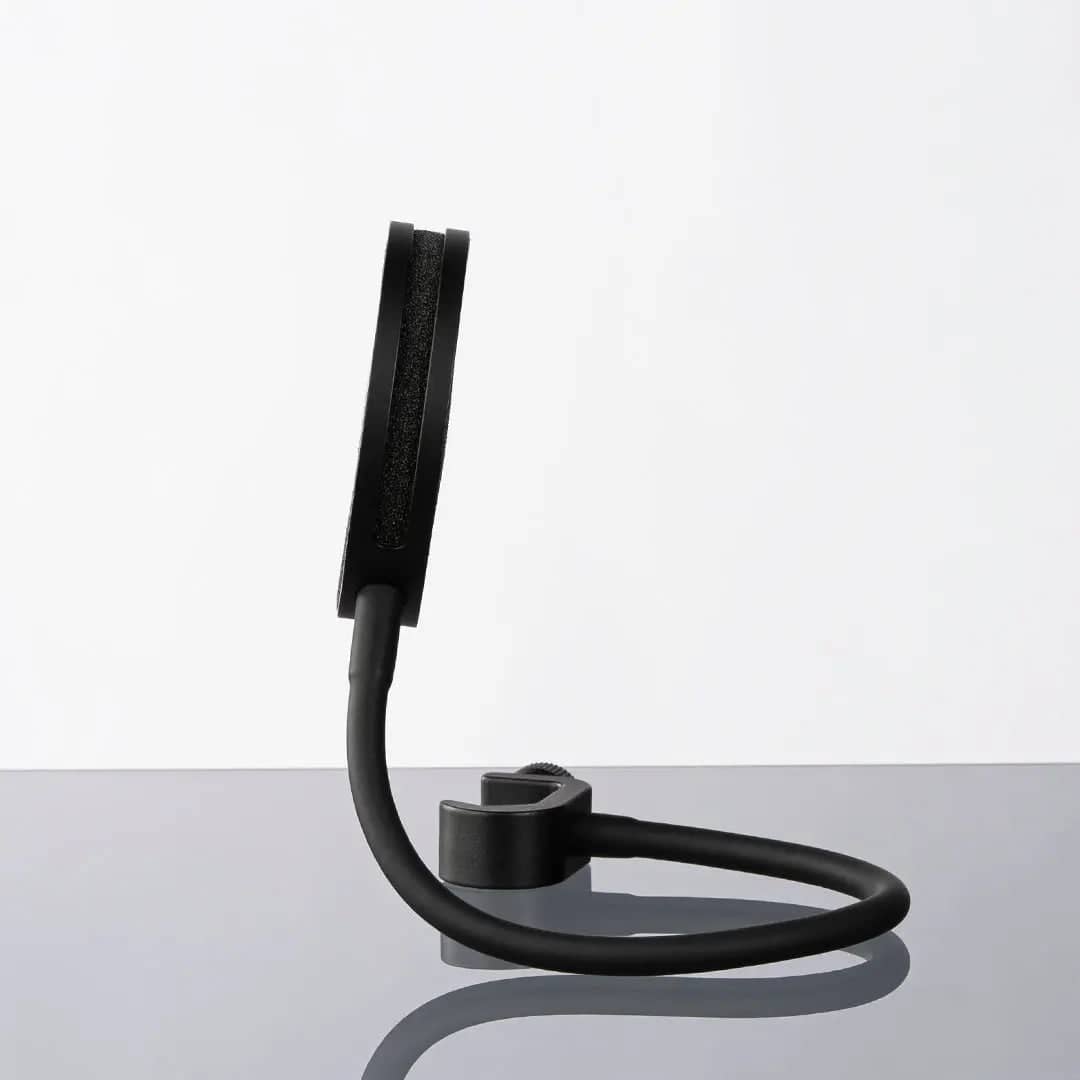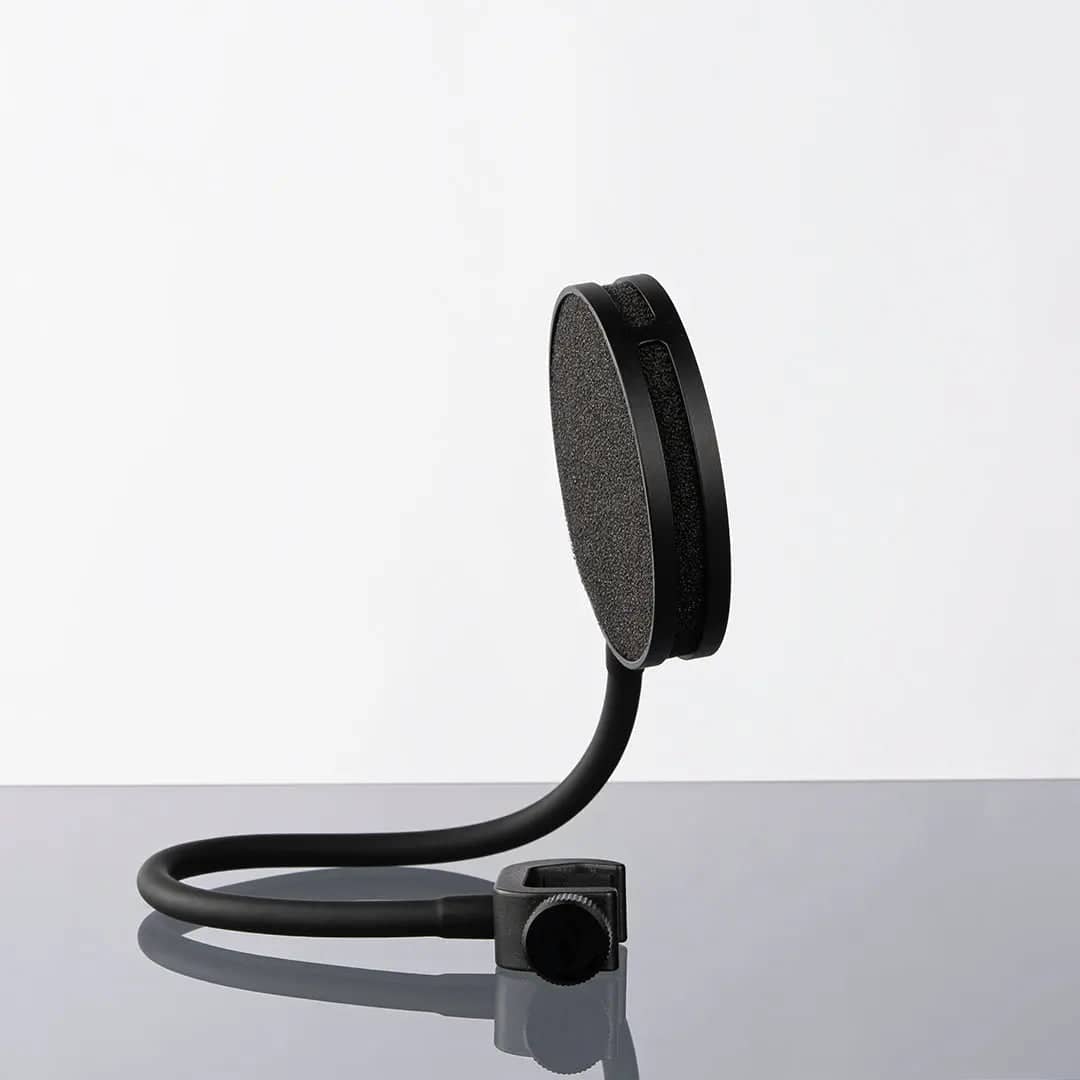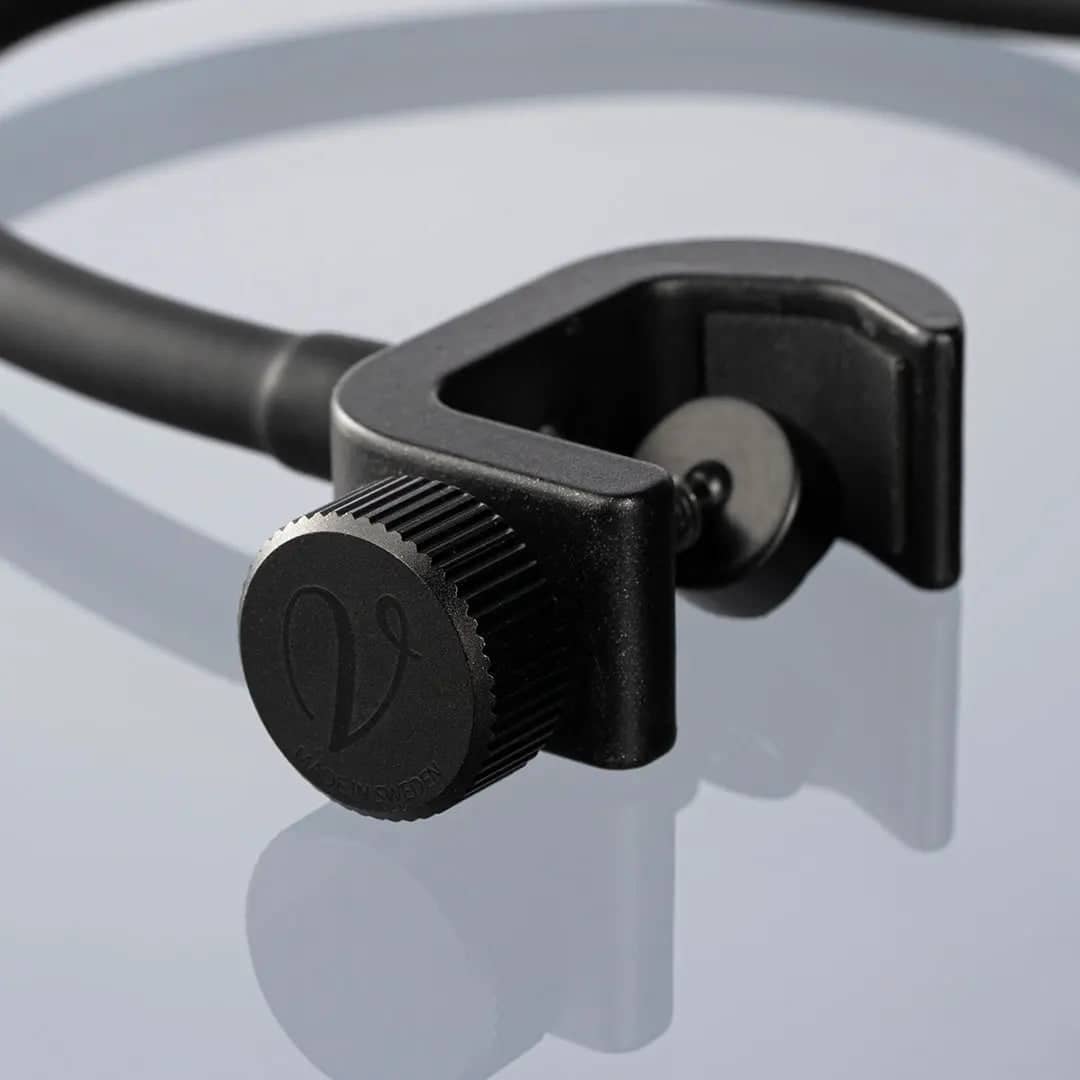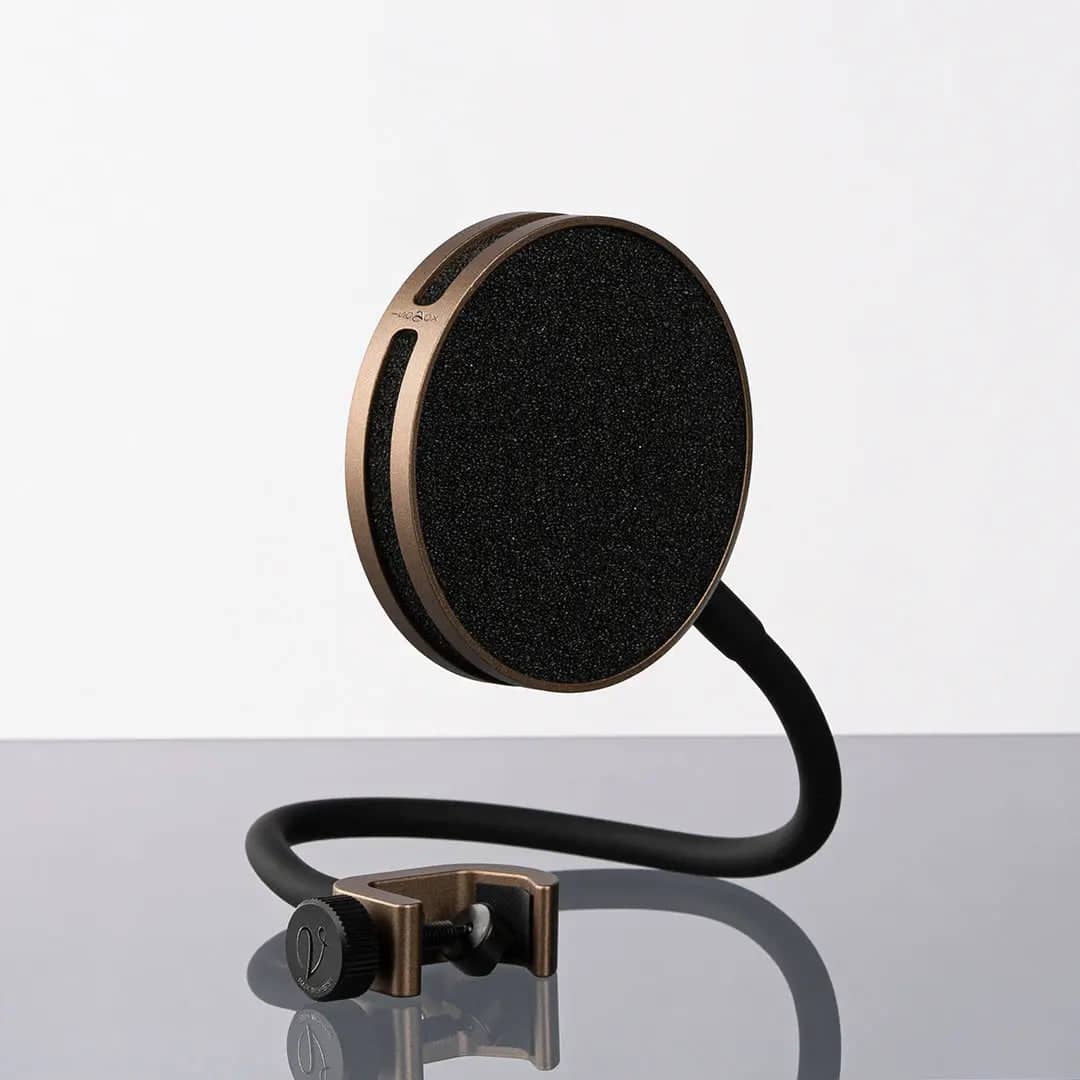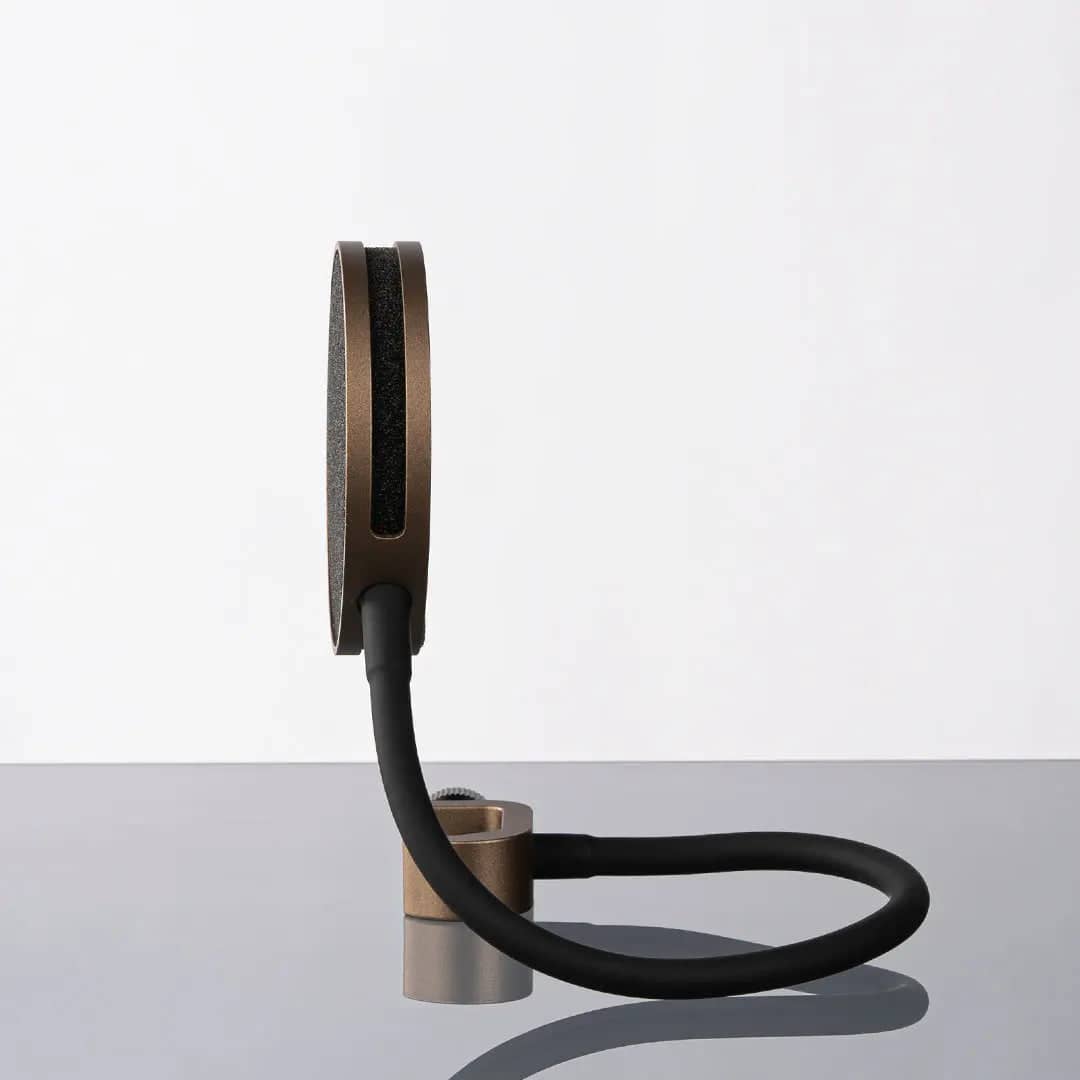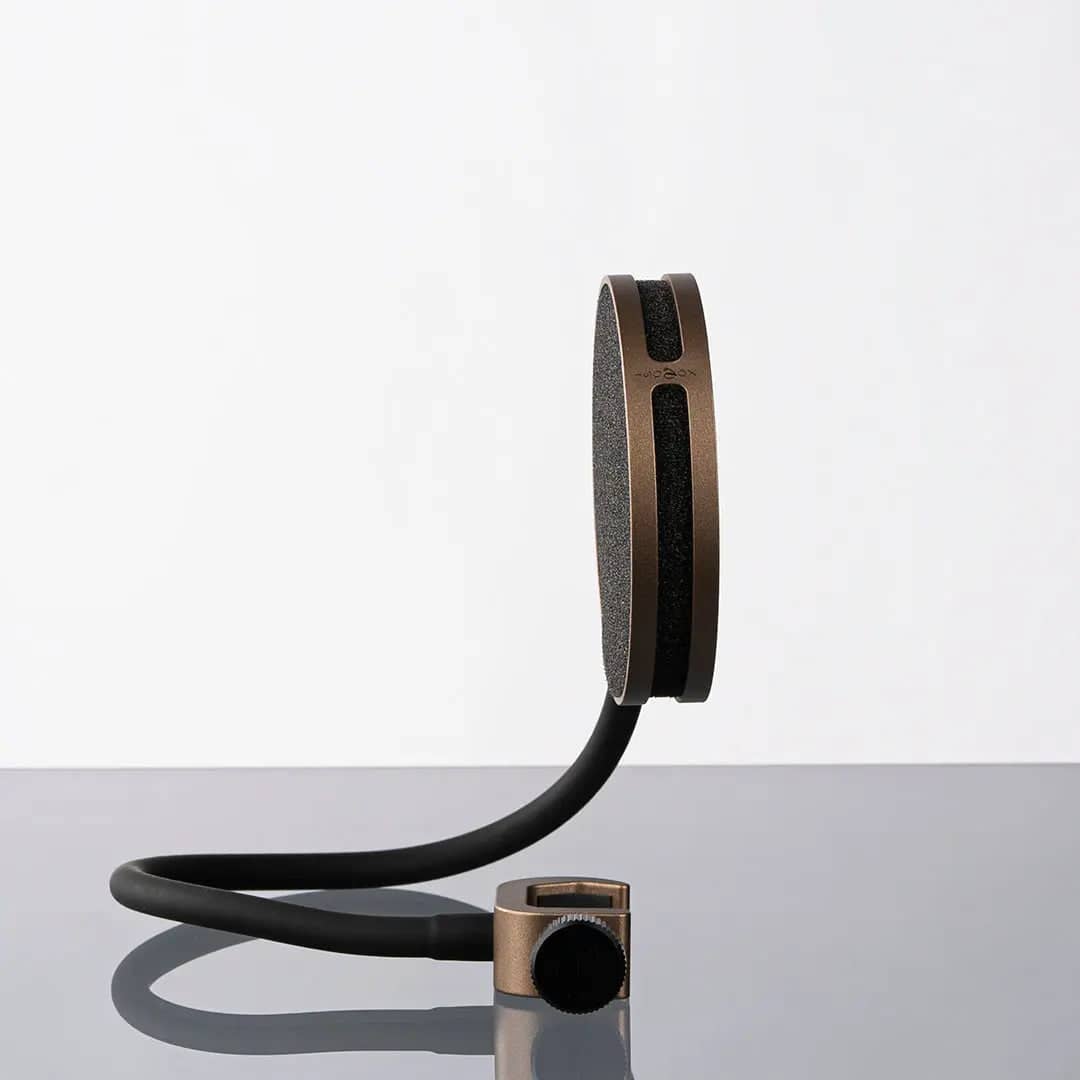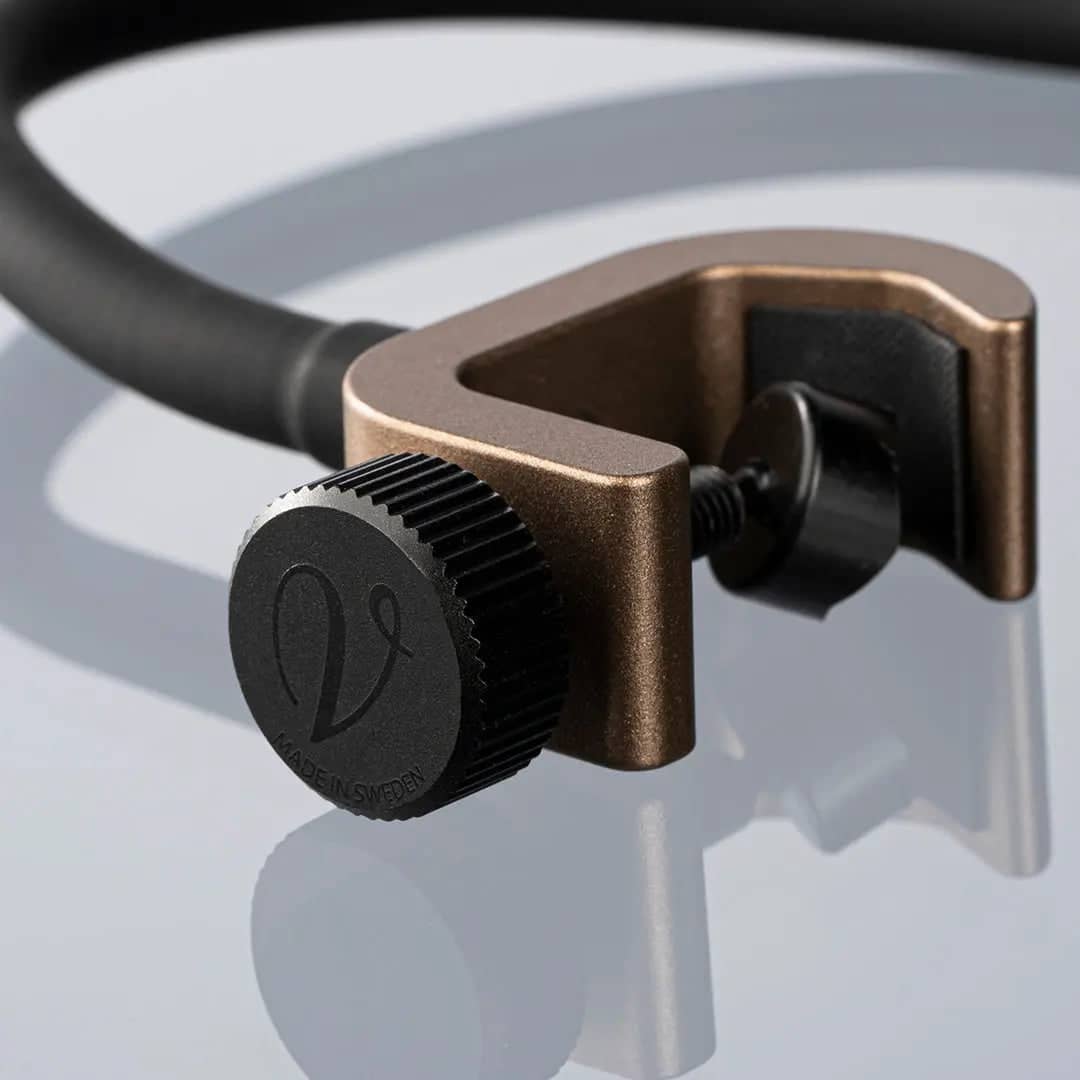 ---
Highlights
Includes 2 interchangeable Pro-Filters




1 Neutral - Ultra transparent sound while removing pops




1 De-Ess - softens harsh sibilance & removes pops




for an even smoother sound

Cleanable & Hygienic Pro Filters

Smaller diameter, does not block your view

Made in Sweden
Note
ISOPOP Premium Pop Filter is designed to work with any type of microphone in every scenario and mounts directly to the microphone stand.
And…it fits perfectly inside your ISOVOX® 2 Vocal Booth.

Colors
Midnight: Exclusive Matte Black Color inspired by the darkest nights in Sweden.
Silver: Exclusive Matte Silver for the elegant and modern studio.
Brown (Is actually Bronze): Exclusive Bronze Color inspired by the earth. 
What's included
Product specifications
FAQ
Read all the answers to the most frequently asked questions down below.
What does a pop filter do?

Pop filters improve the sound quality of your recordings by reducing or eliminating popping sounds from vocal performances. You need one to get better voice recordings with your microphone. You can learn more about pop filters in general by clicking this link.
Does it work with all kinds of voices?

Yes. ISOPOP™ is developed for Professional Use and can be used for all types of voices and areas where a pop filter is needed.
Can it be used with a normal mic stand?

Yes. The Clamp opening is 25 mm ≈ 1″.

To fasten it to your stand, use the screw and it will adapt to the diameter of your stand. The top of the screw has a soft rubber cushion, to protect the surface of you mic-stand while maximizing the locking force.
Does ISOPOP color the sound?

With the Neutral Pro Filter, only the pops is removed.
With the De-Ess Pro Filter, the pops get's removed and also harsh sibilance such as sharp-ess sounds from thin voices or harsh sounding microphones.
Can it be used with or without the ISOVOX 2 vocal booth?

ISOPOP can be used without the vocal booth and can easily be attached to a standard microphone stand or a table-top. It works well together with any type of microphone.

ISOPOP can also be used with the ISOVOX 2 Vocal Booth.
ISOPOP™ Premium Pop Filter, 1 Neutral Pro Filter, 1 De-Ess Pro Filter, User instructions.
Our customer support is available Monday to Friday: 8am-4pm CET.
Average answer time: 24h