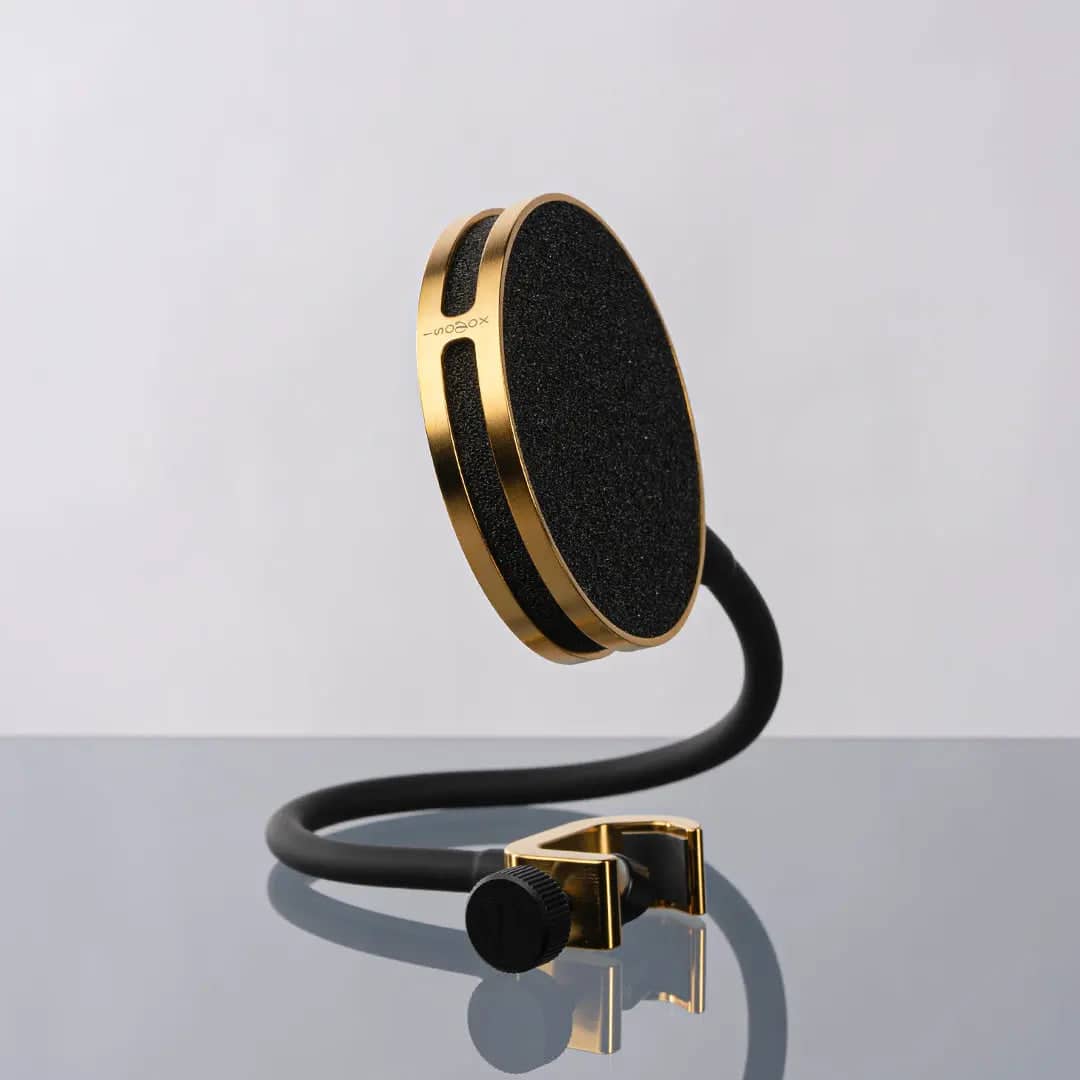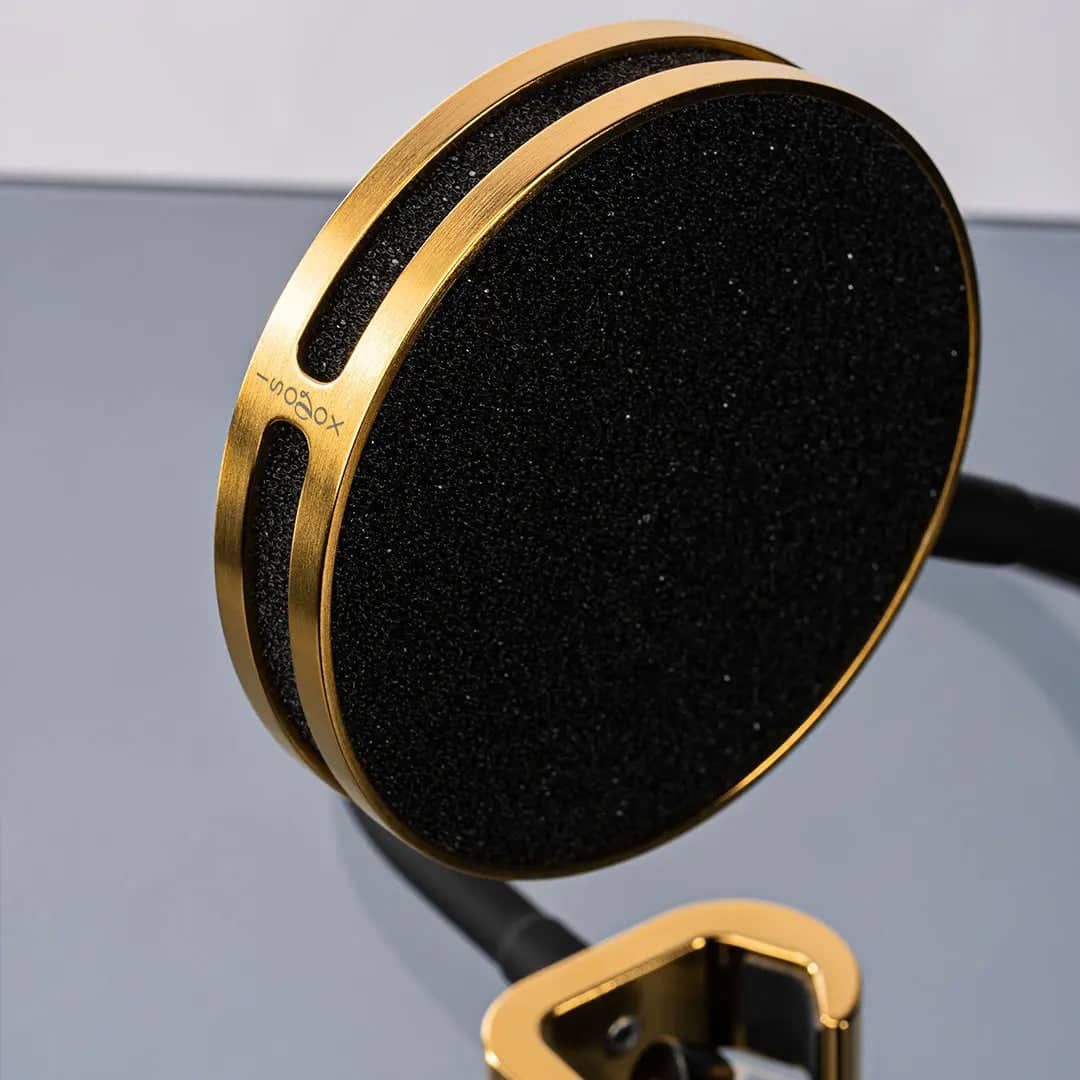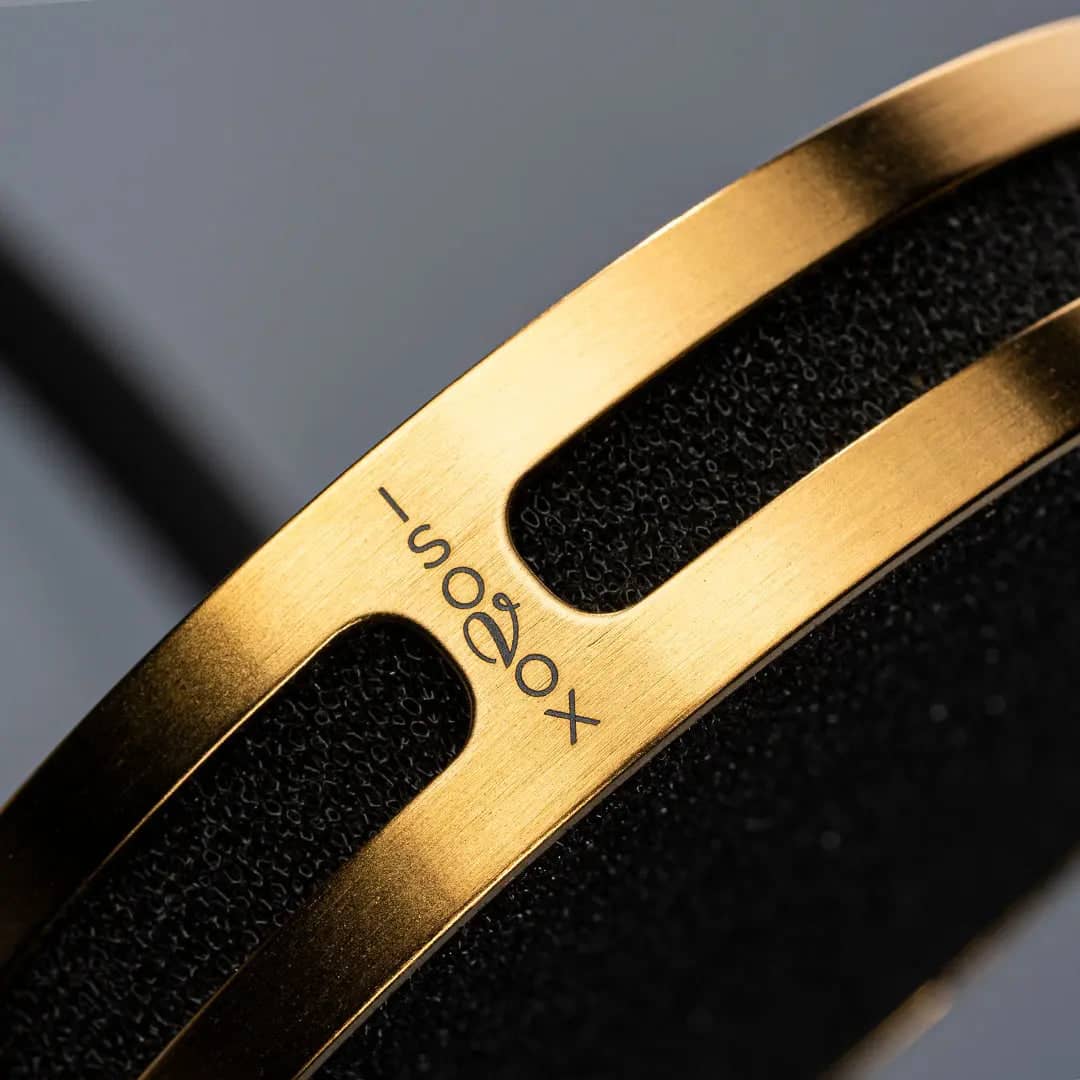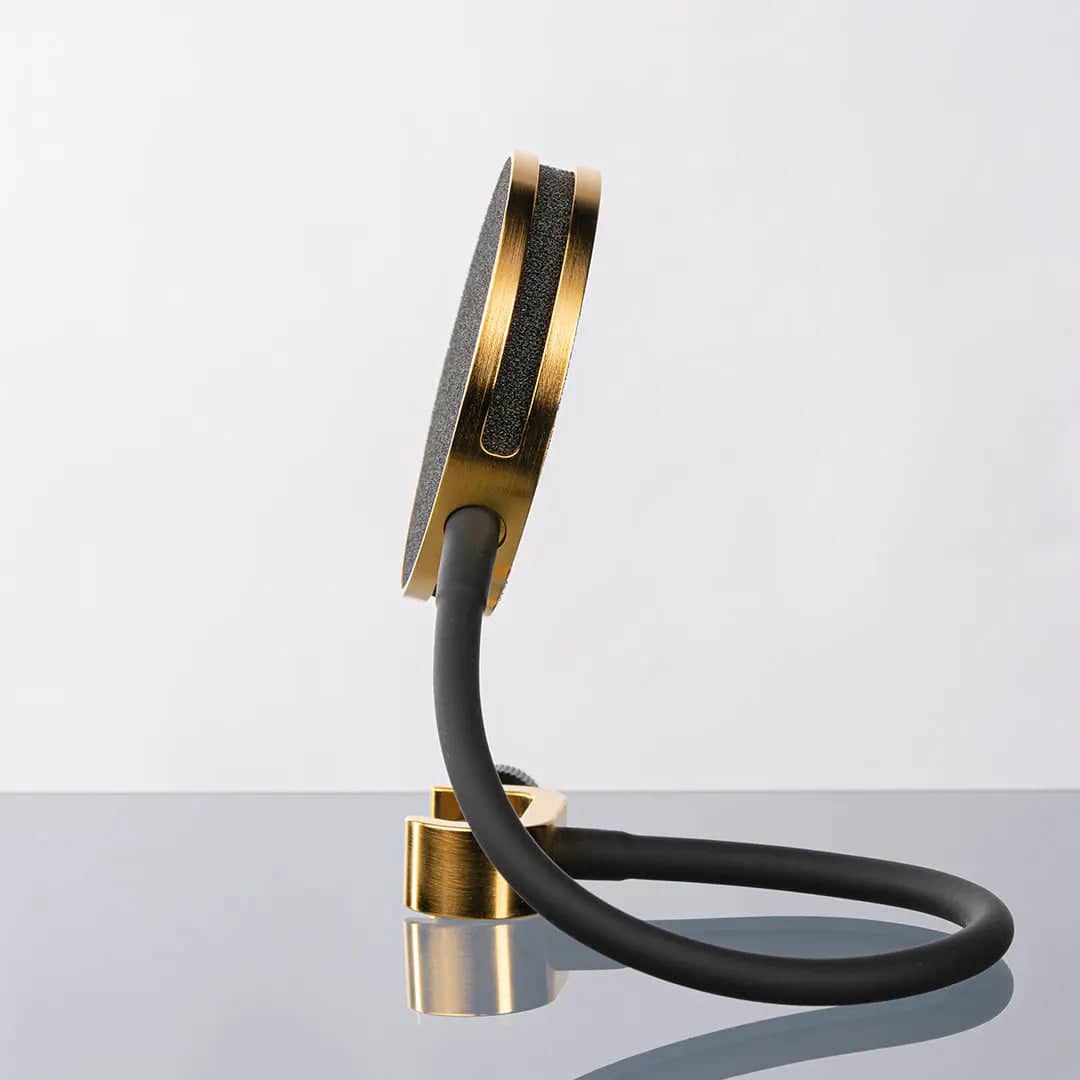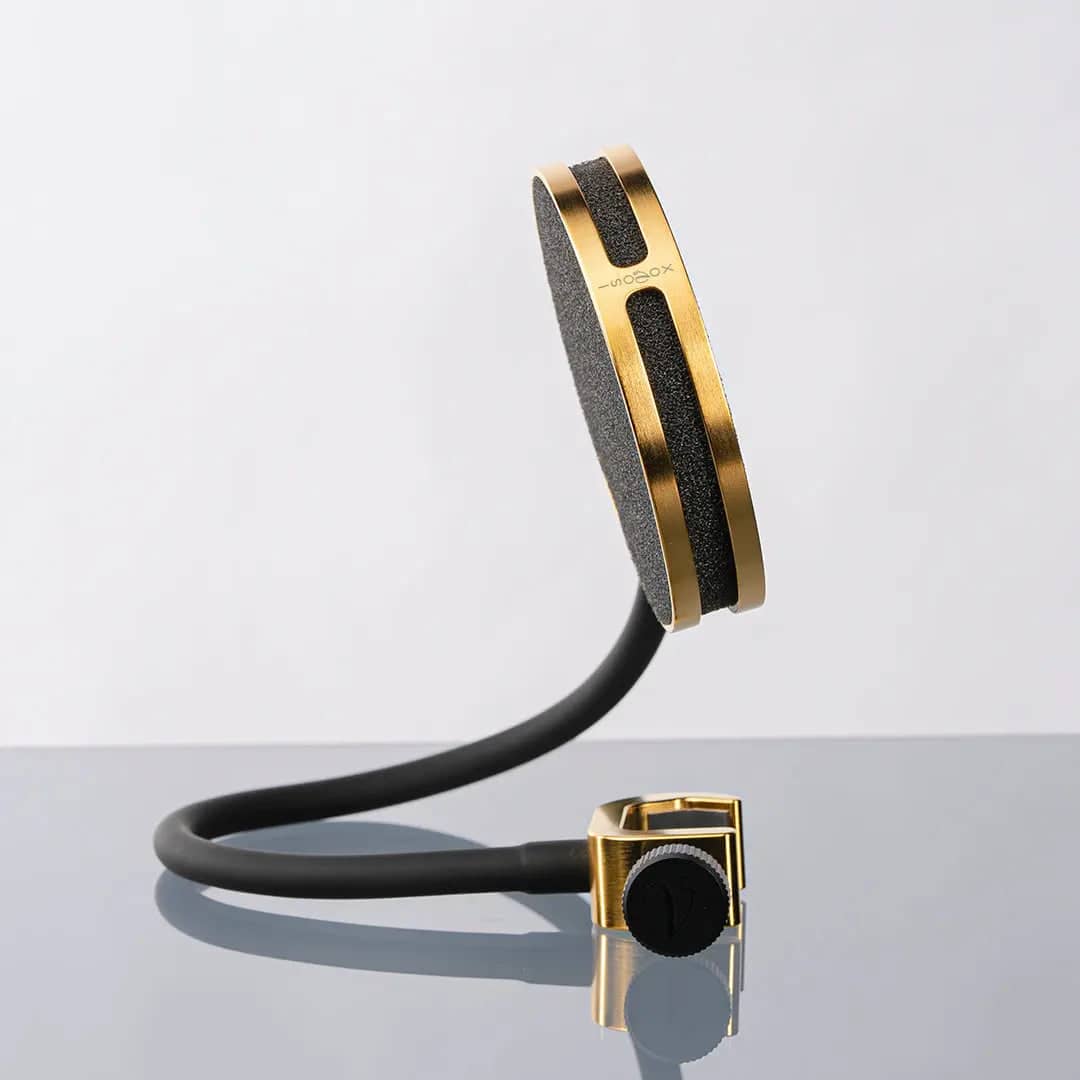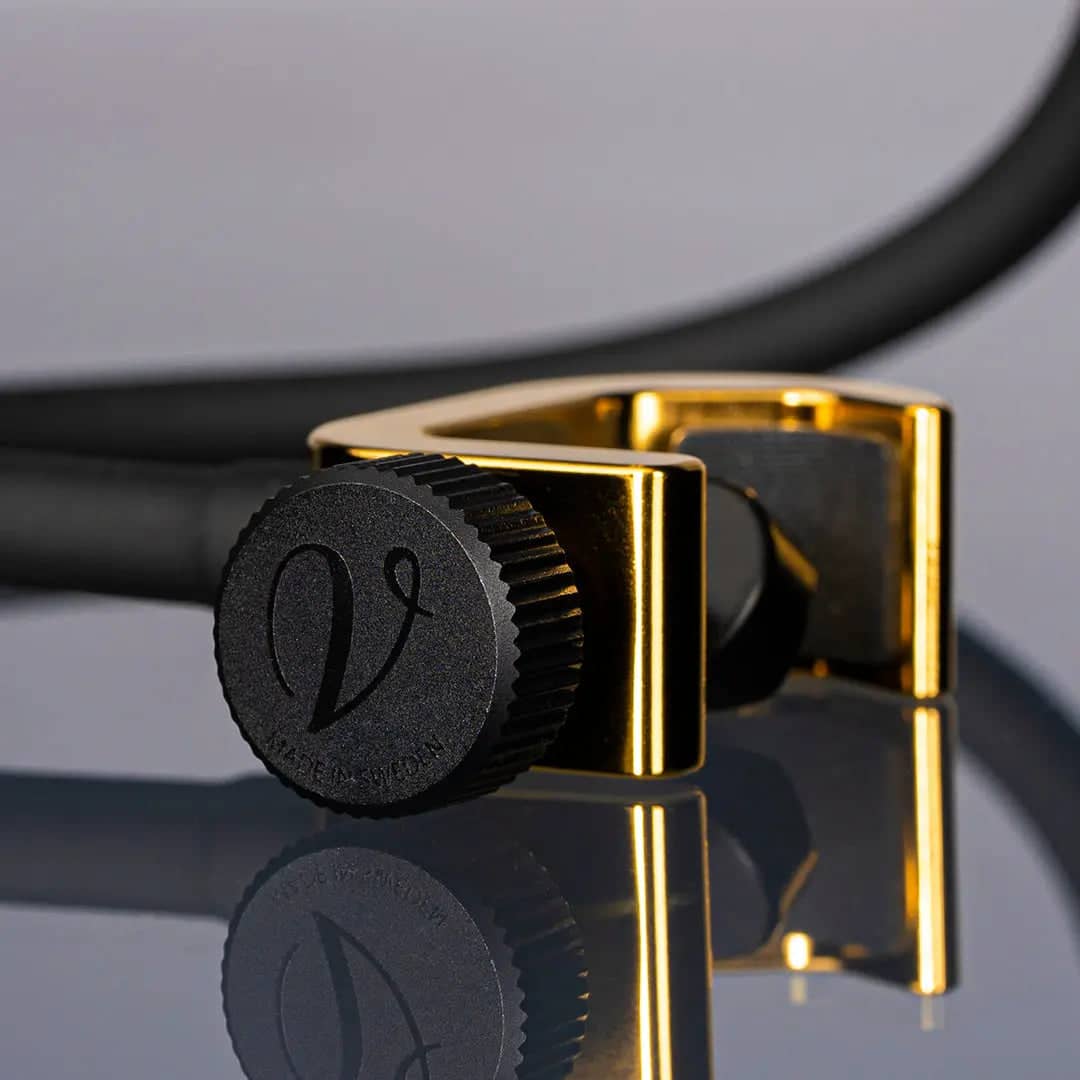 ISOPOP 24K Gold
---
More info
Always wanted to make a Gold Record? Start by getting the right gear. 
ISOPOP™ 24K Gold, The Premium Pop Filter is here. Made in Sweden.
Everybody needs some 24K Magic in their life! Already having the finest gear in your studio? Well… You don't have this! And if you get one, you can be sure that you will be one of the lucky fews in the world, who has.

ISOPOP™ 24K Gold is a Pro-Performance Pop Filter.
Sturdy and stays in place thanks to its extra sturdy neck and outer layer of soft skin.
The minimalist diameter improves the singer's visibility and makes lyrics/script reading easier.
For you who want your sound as transparent as possible, ISOPOP™ comes with a Neutral Pro Filter. For those of you who have a microphone or voice with harsh treble / sibilance, we also include an exchangeable De-Ess Pro Filter to soften the sound.
All of our Pro Filters are cleanable and exchangeable. 
Technical specifications
Brand: ISOVOX®
Model: ISOPOP™ 24K Gold
Type: Pop Filter
Included Pro Filters: 2 pcs
Diameter: 10 cm ≈ 4"
Gooseneck Length: 35 cm ≈ 14"
Clamp opening: 25 mm ≈ 1"
Weight: 158 g = 0.35 lbs
24K Gold Plated: Yes
Country of Origin: Sweden
Note:
ISOPOP™ is designed to work with any type of microphone in every scenario and mounts directly to the microphone stand.
And…it fits perfectly inside your ISOVOX® 2 Vocal Booth.
Purchase information
ISOPOP™ 24K Gold is hand-made and a part of our limited edition series.
Therefore, we do not accept returns for any reason except for warranty cases.