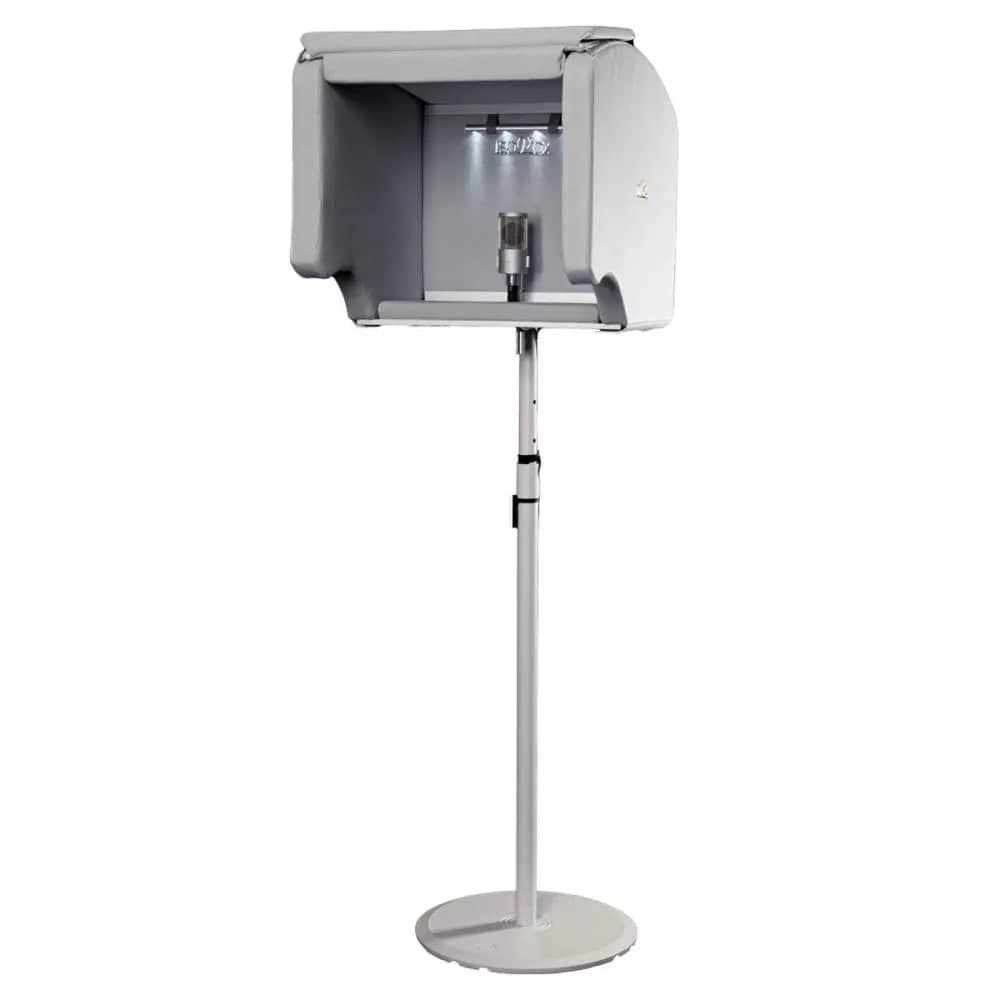 ISOVOX 2 - White (Round Stand)
---
Highlights
Portable Vocal Booth
Sing without disturbing your neighbors
Record with Pro Studio Sound from Anywhere
No need to soundproof your room

INFO
The All New ISOVOX 2 Vocal Booth.
The Groundbreaking Portable Vocal Booth is designed to let you Record with 360 XYZ Studio Acoustics and Practice vocals without disturbing your neighbors!
A loud shout inside the ISOVOX 2 Vocal Booth can be compared to normal speaking volume outside the ISOVOX 2. 
ISOVOX 2 gives you the same benefits of a professional studio in a portable format you can use at home. The Pro-Studio just moved into your bedroom.