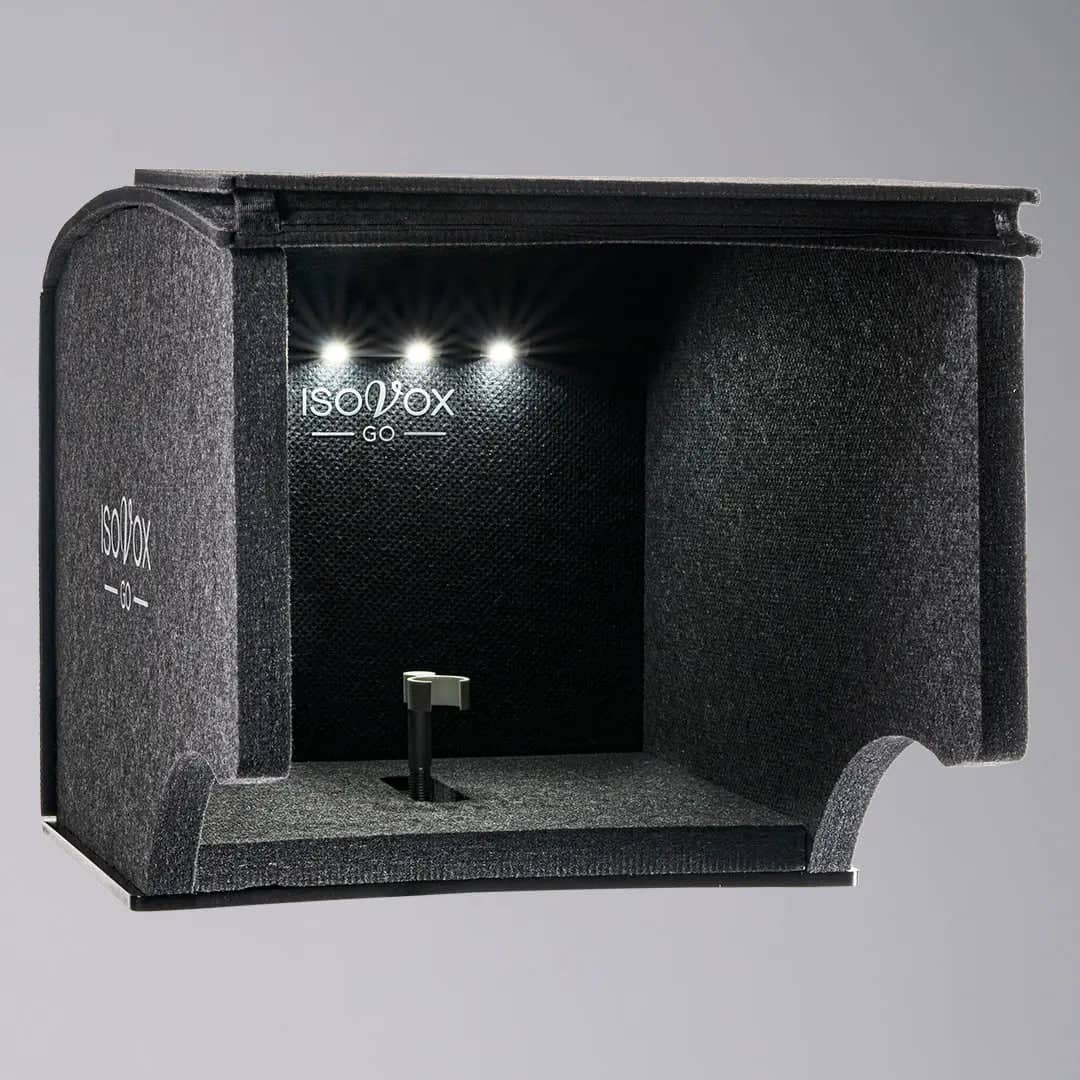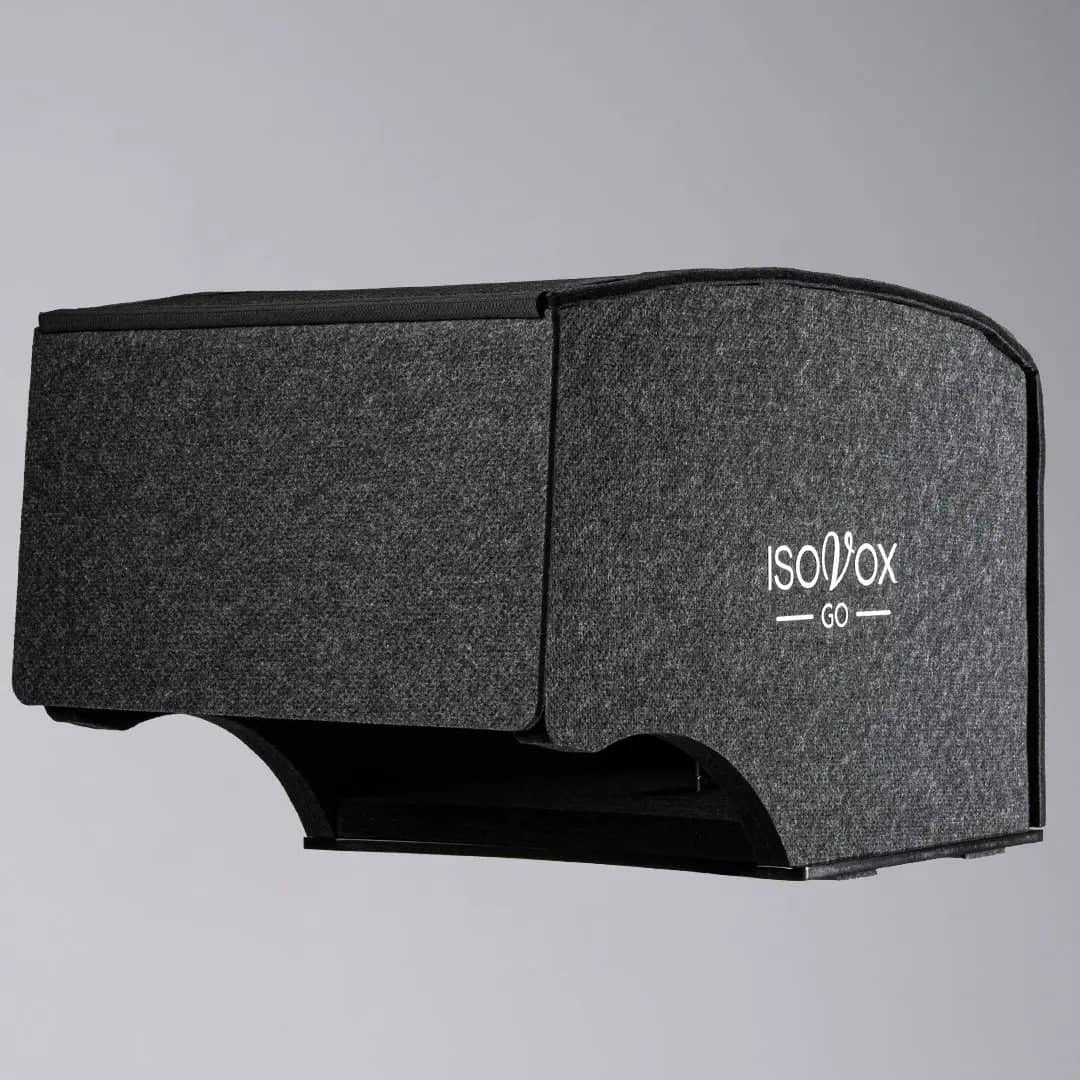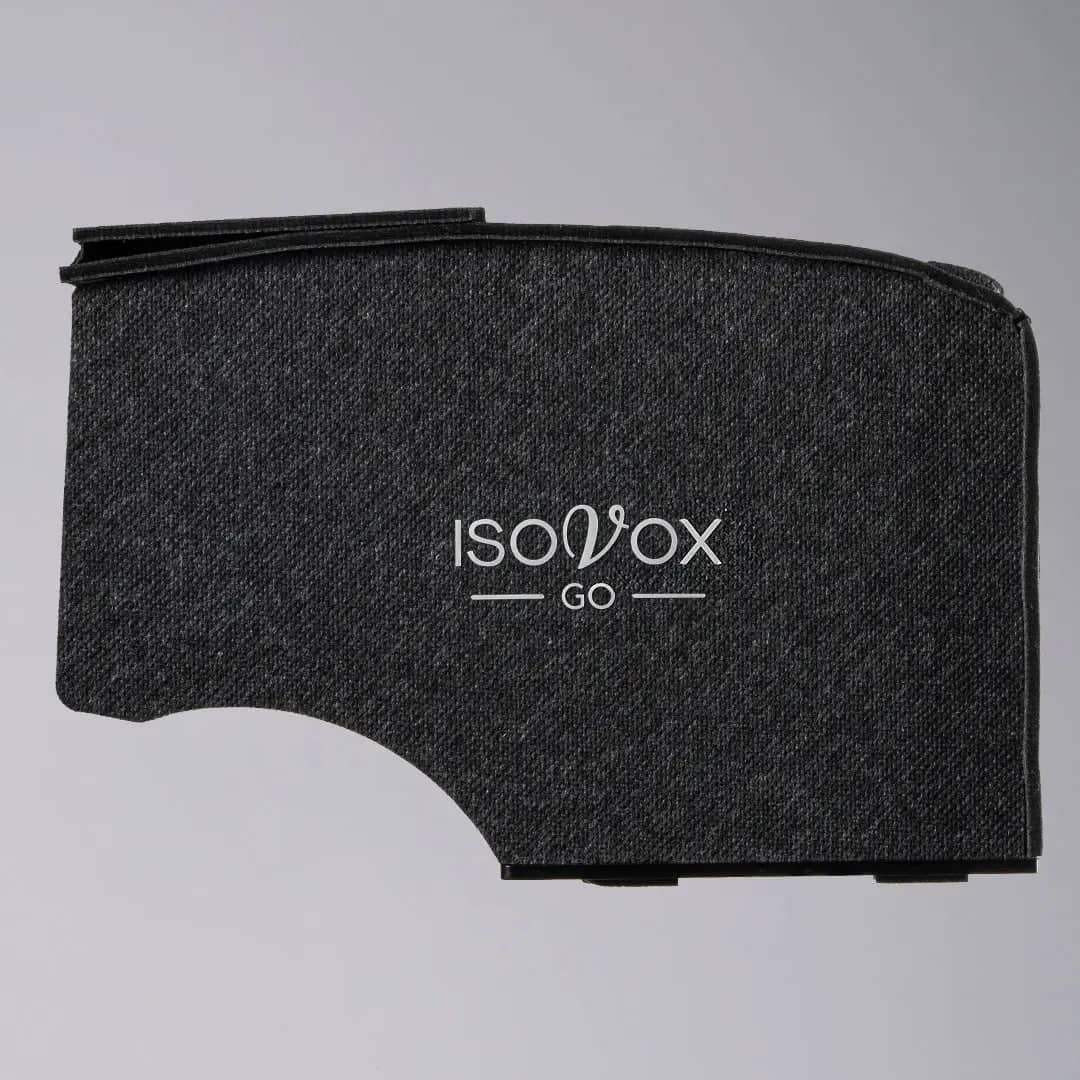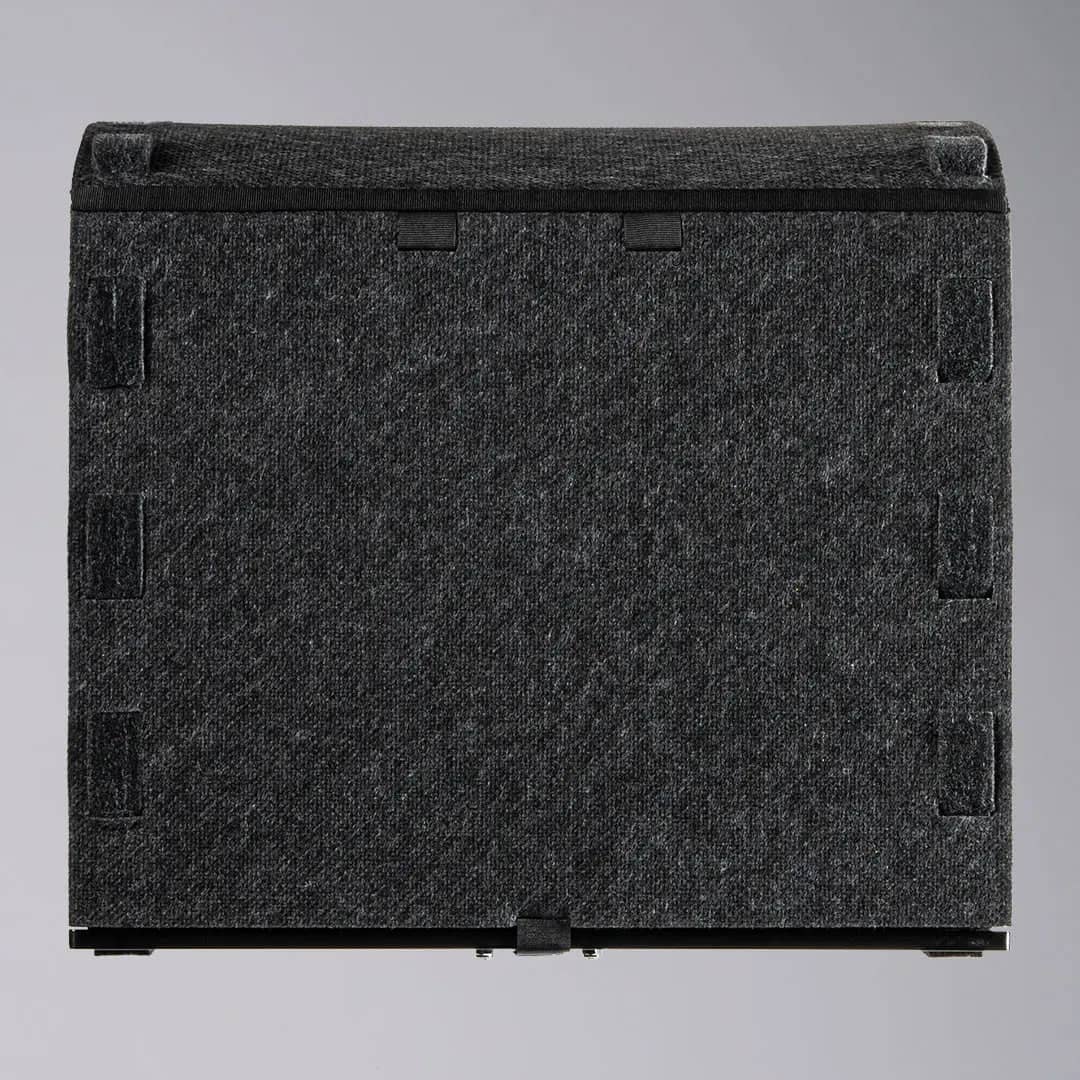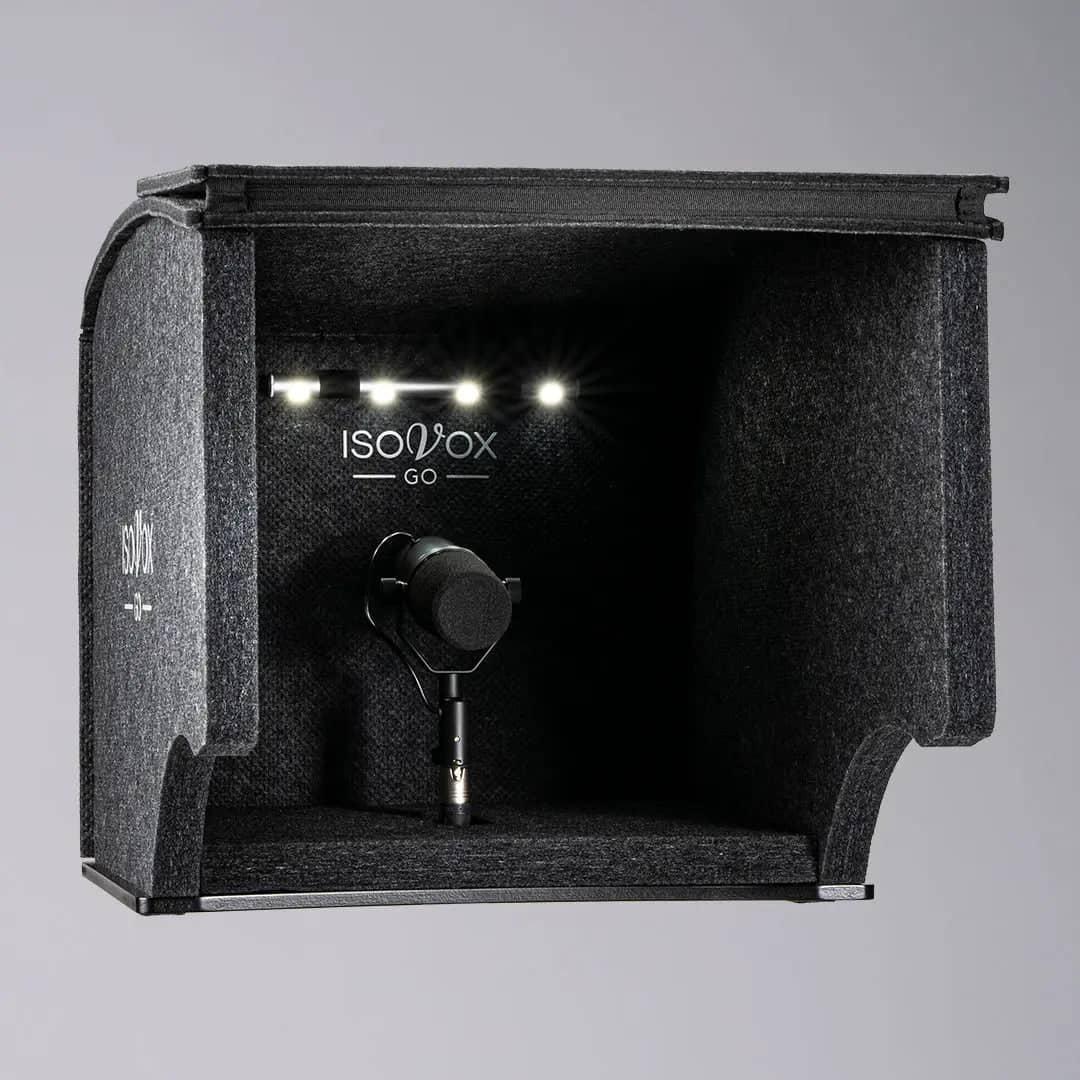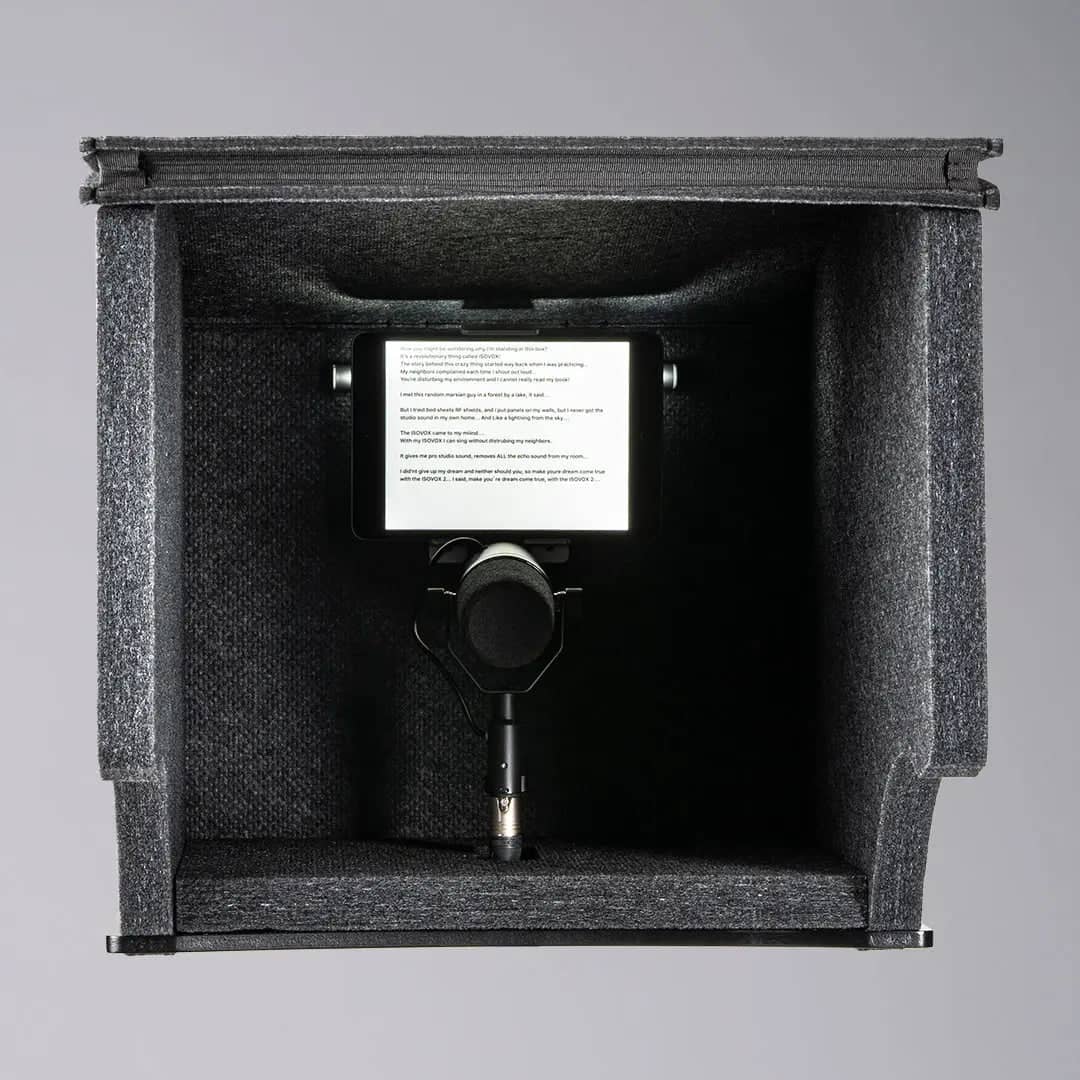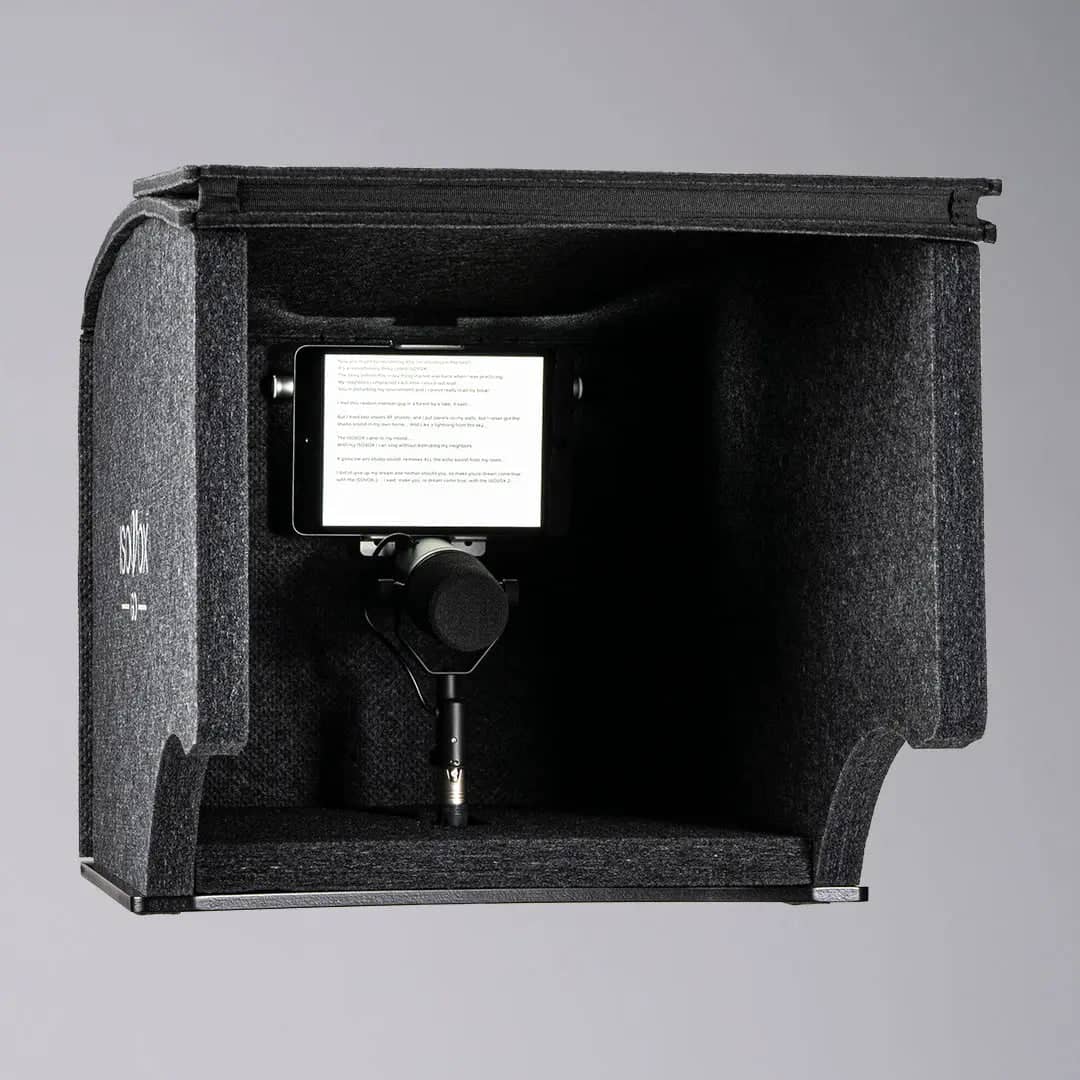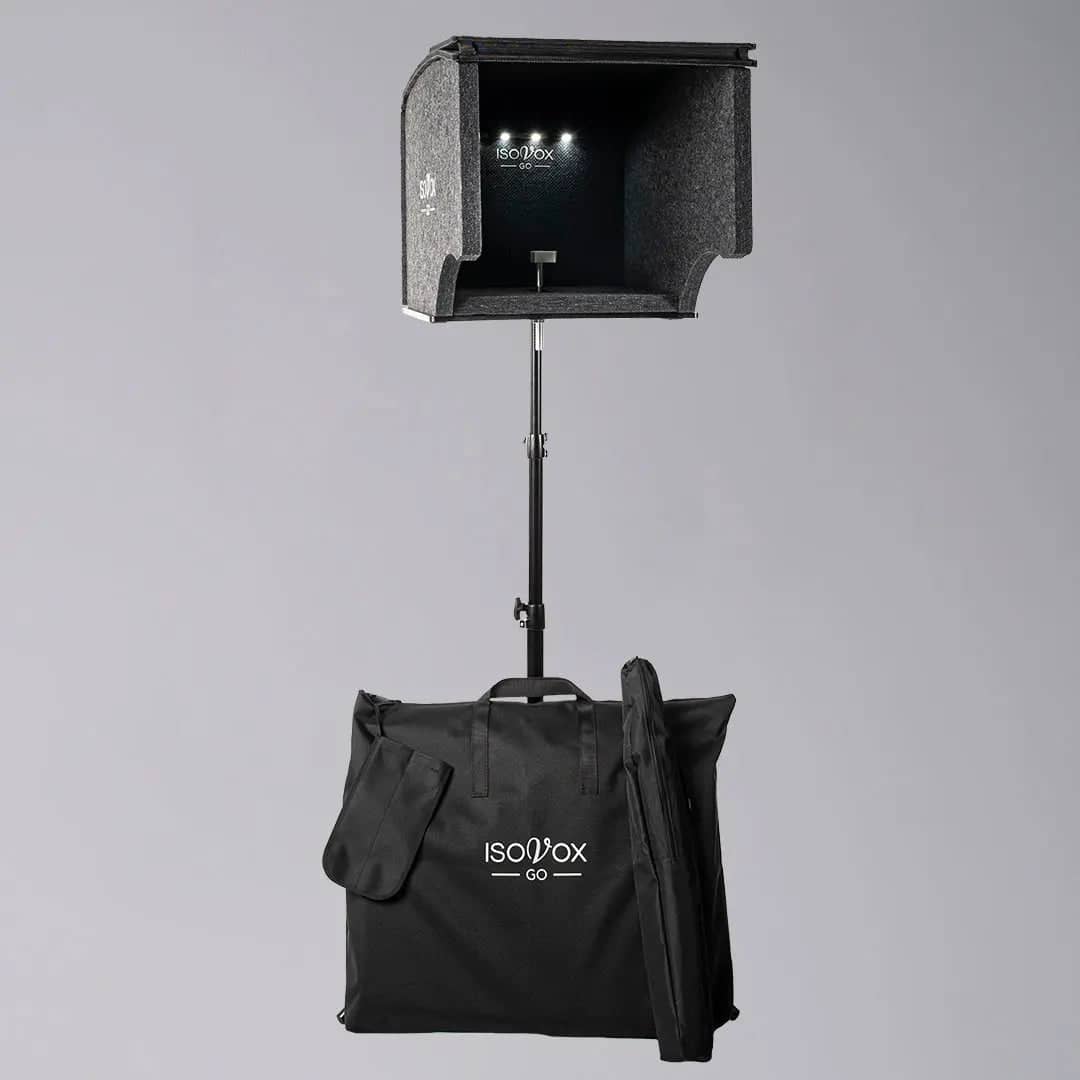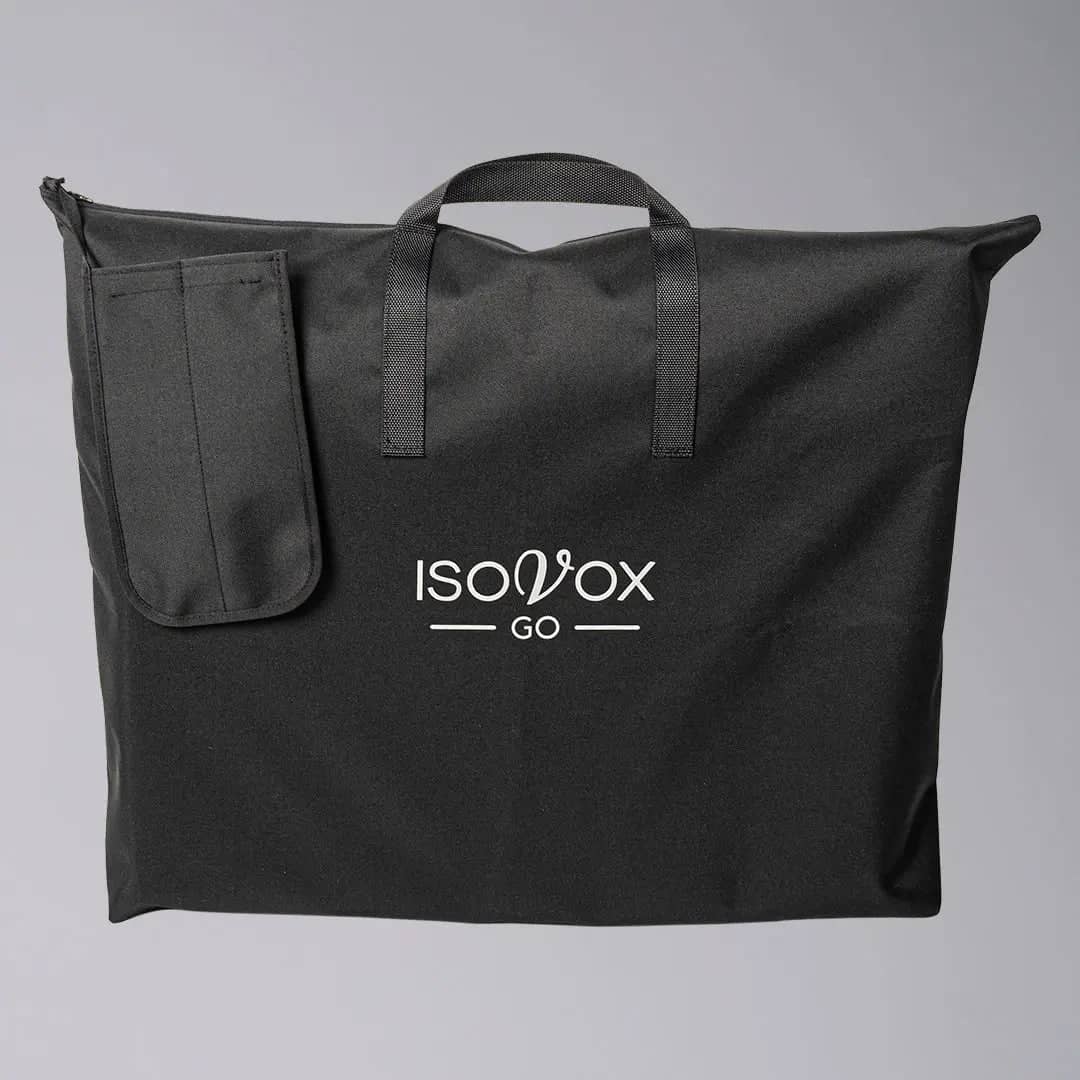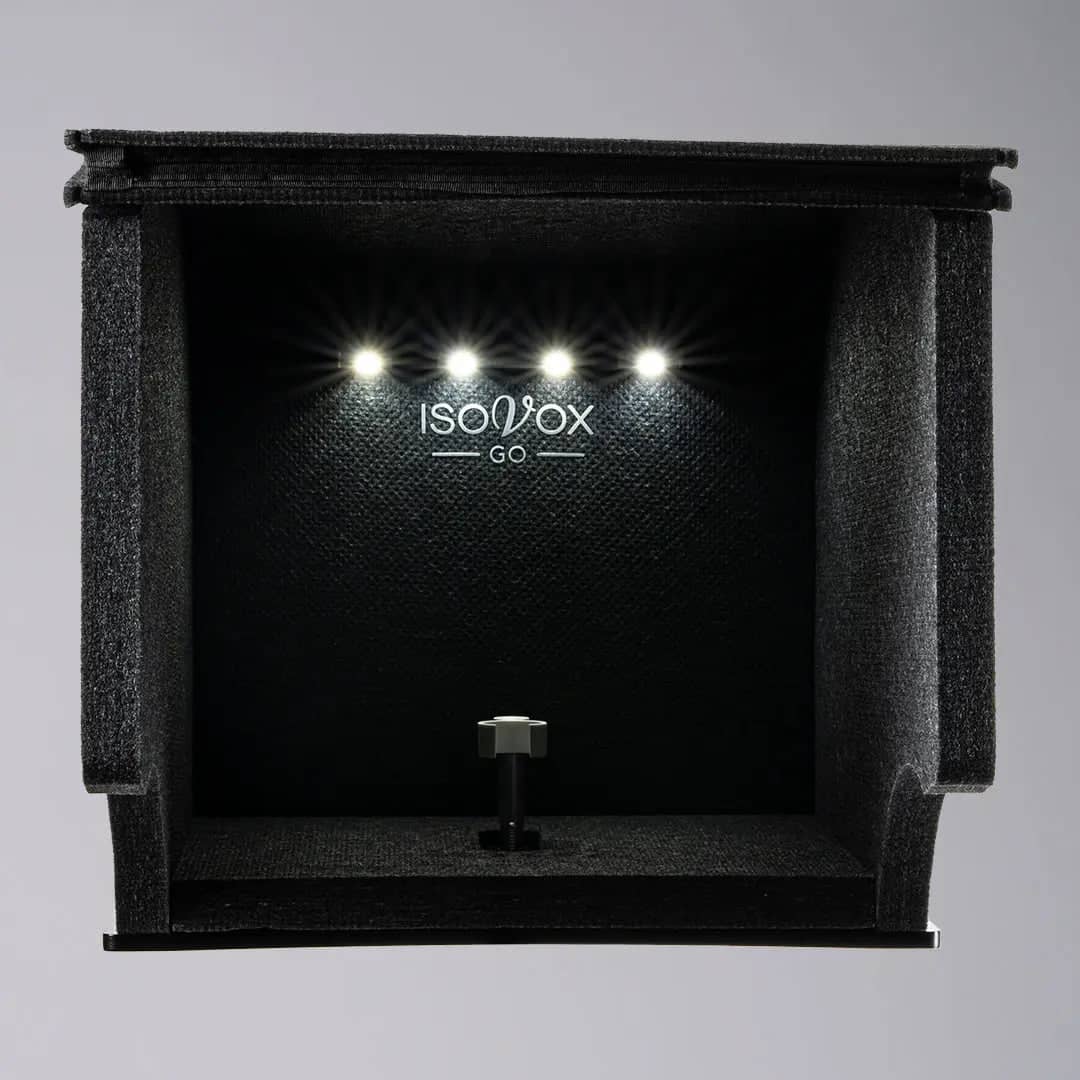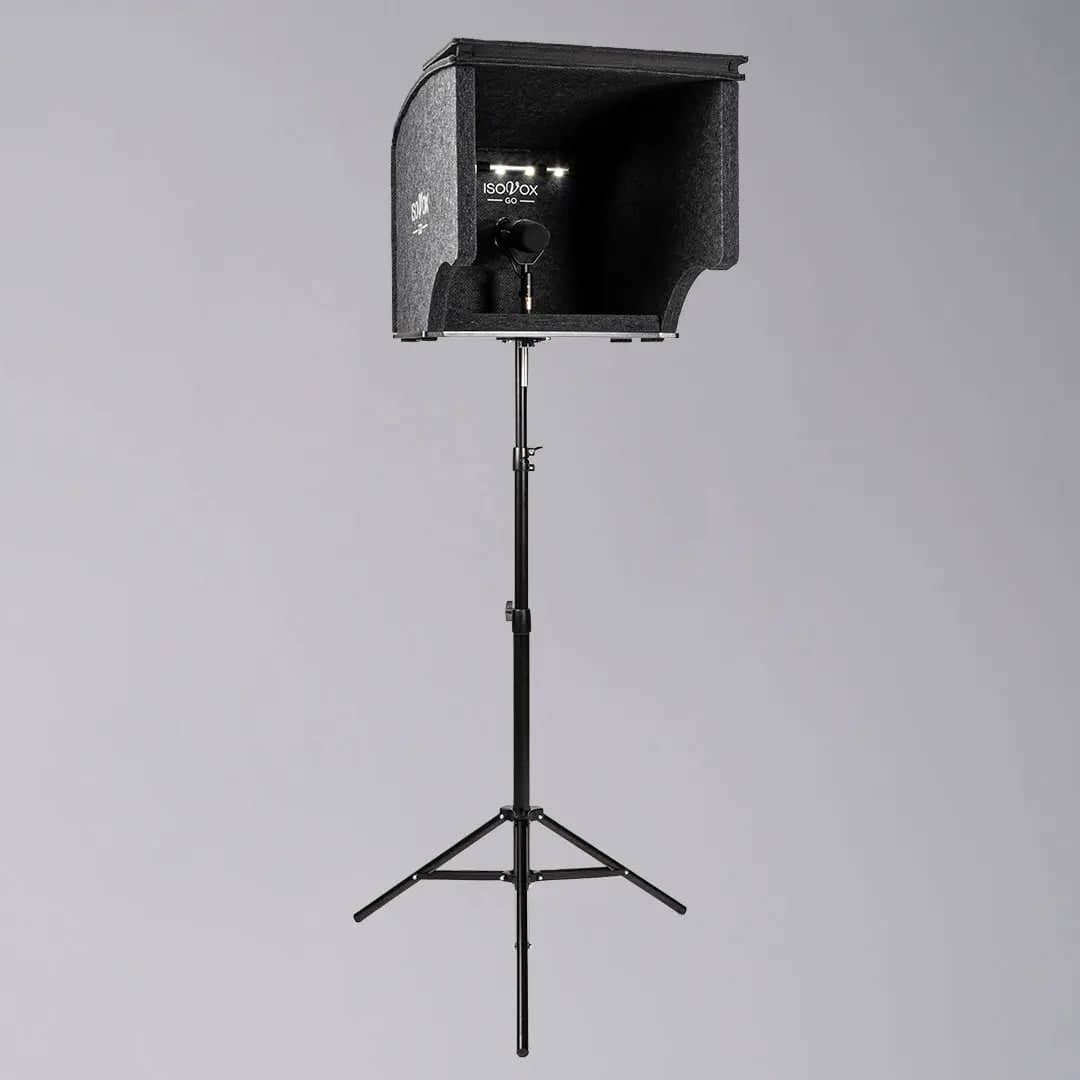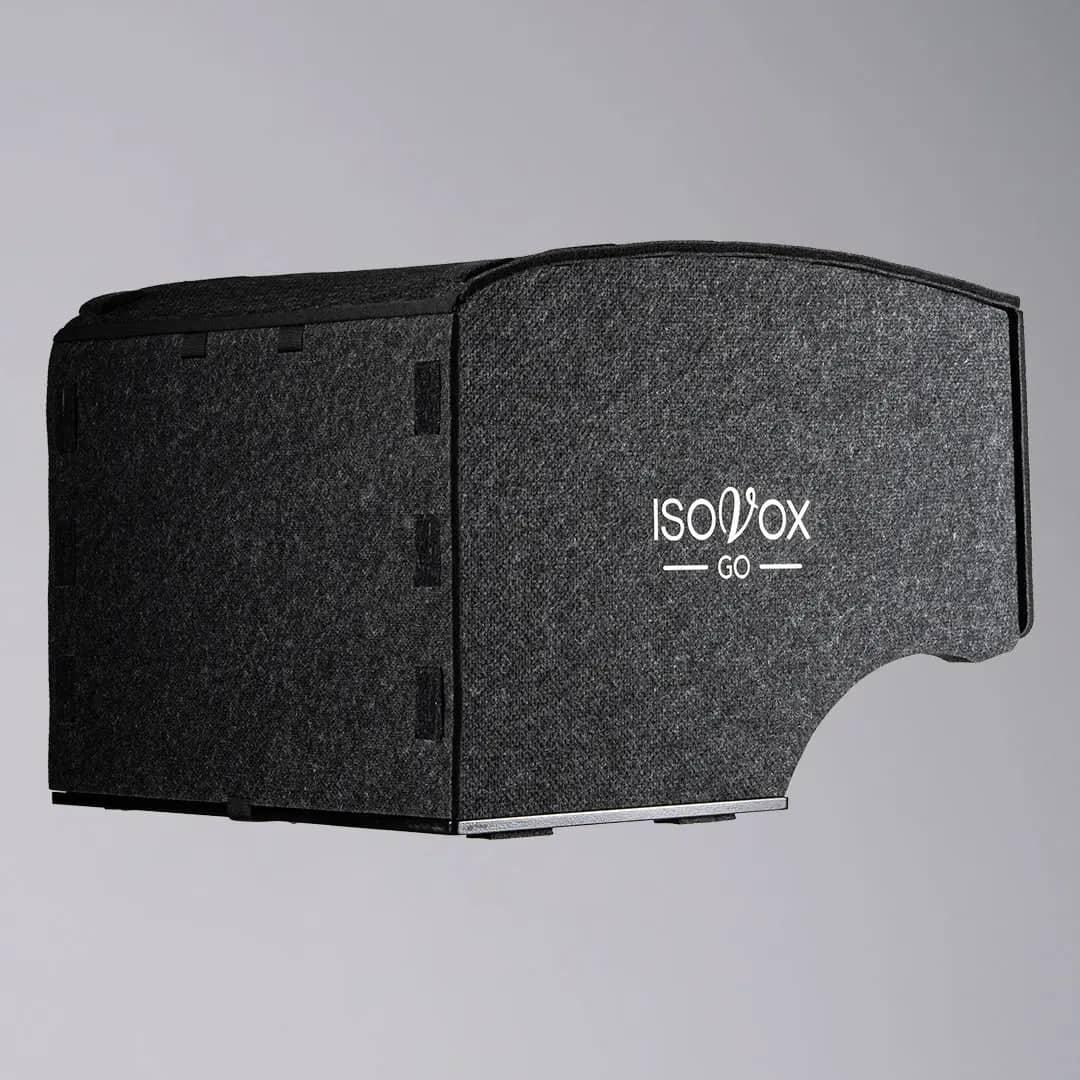 ISOVOX GO
---
ISOVOX Go is a Studio Vocal Booth that fits in a carry bag. 
Giving the benefits of improved recording acoustics in an extremely portable format.
For those of you who have started recording and have tried reflection filters and foam-balls and want to take your voice recordings to the next level, ISOVOX Go is here to help.
Acoustics is derived from the massive success of ISOVOX 2, and effectively it removes room sound from your voice recording. The new material and contour design enables a dry, crisp, and clear sound with smooth frequency response.
Use the included plugin ISOPLUG Go to further enhance your recording on your computer with tools such as De-Esser, Dynamics, Tone & Reverb. ISOPLUG features a 1-Knob Design with powerful audio processing and settings.