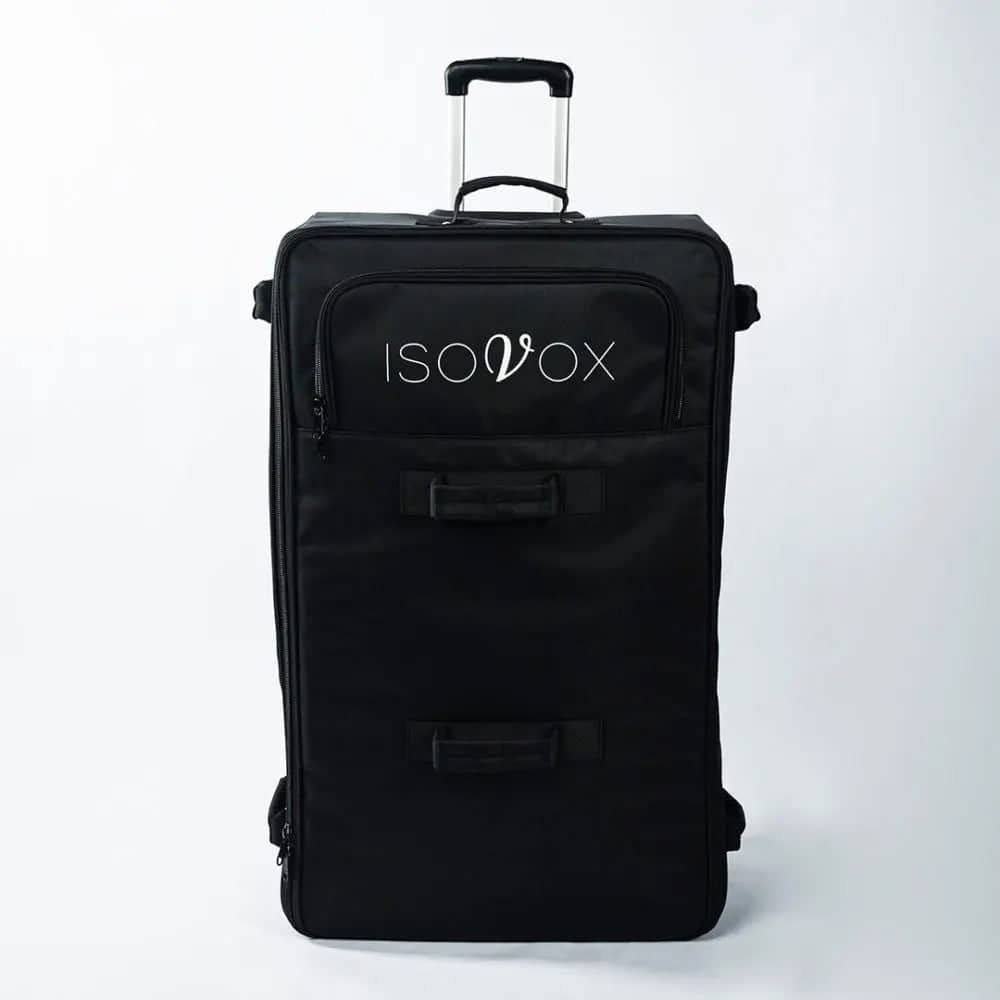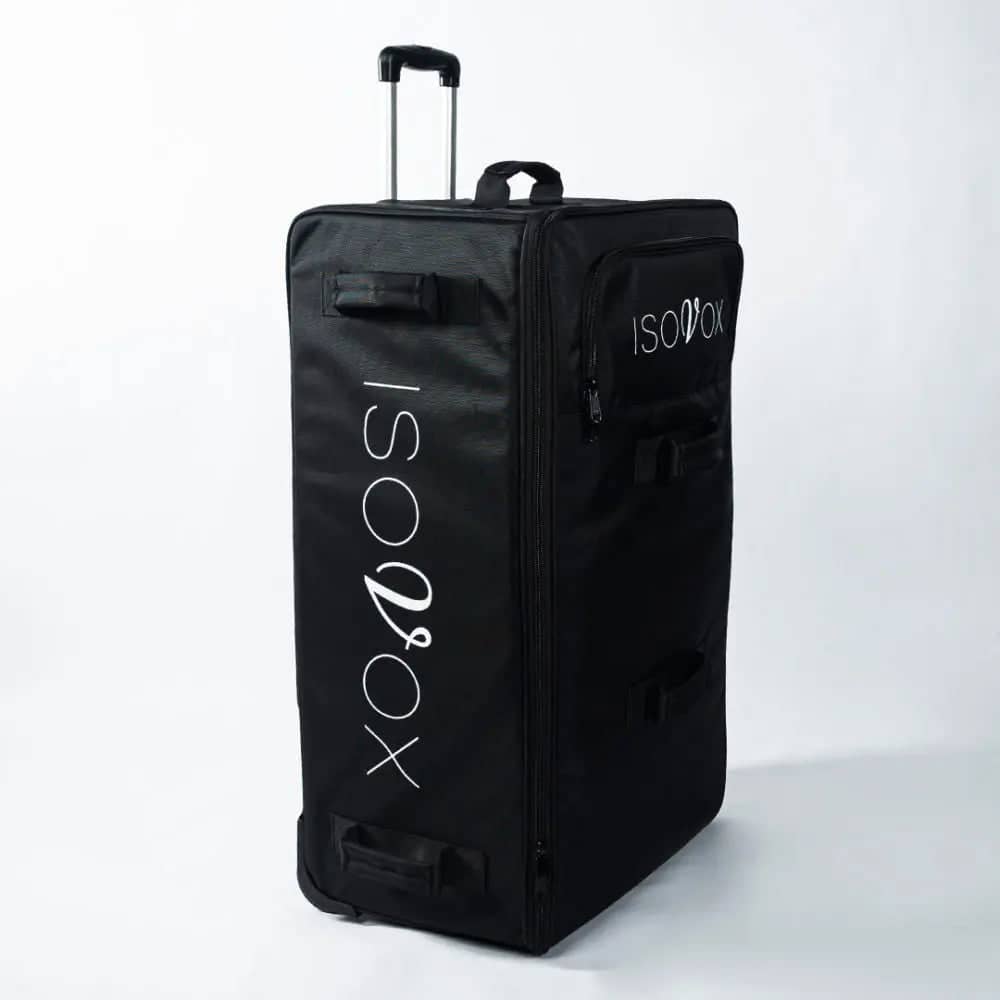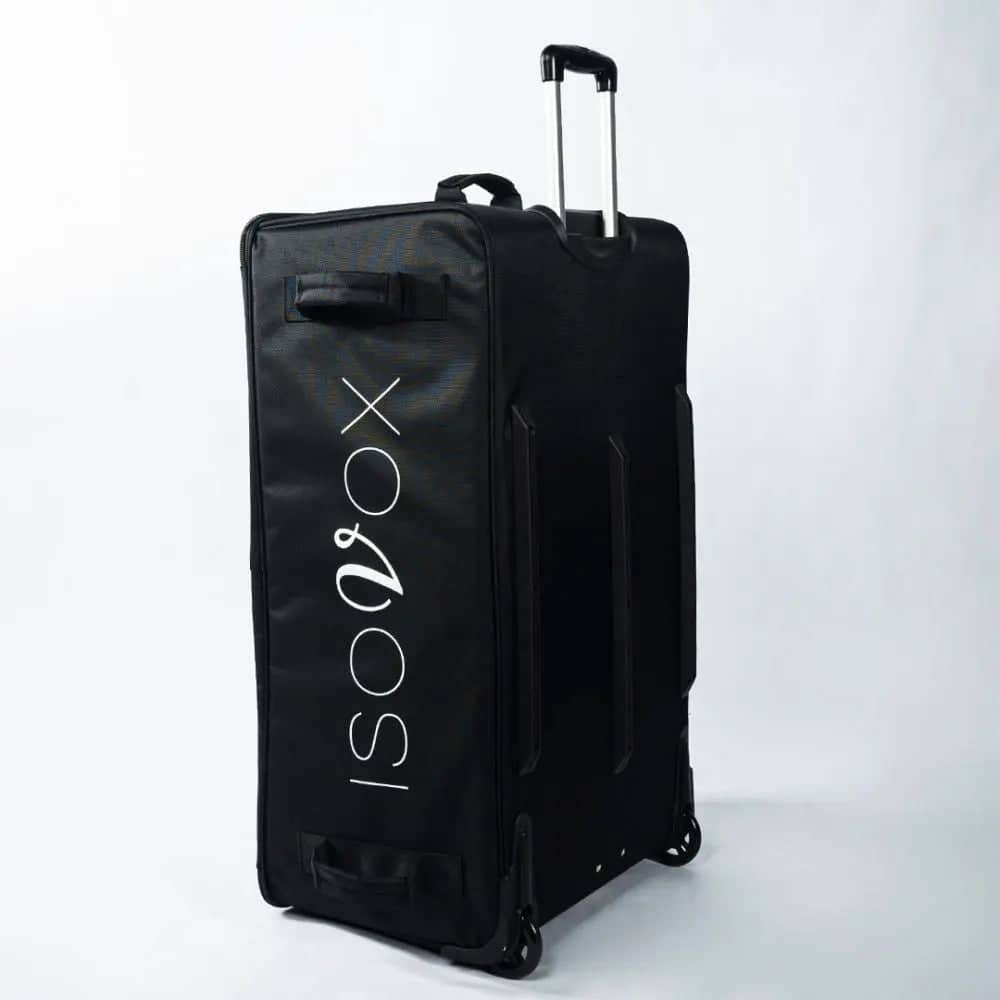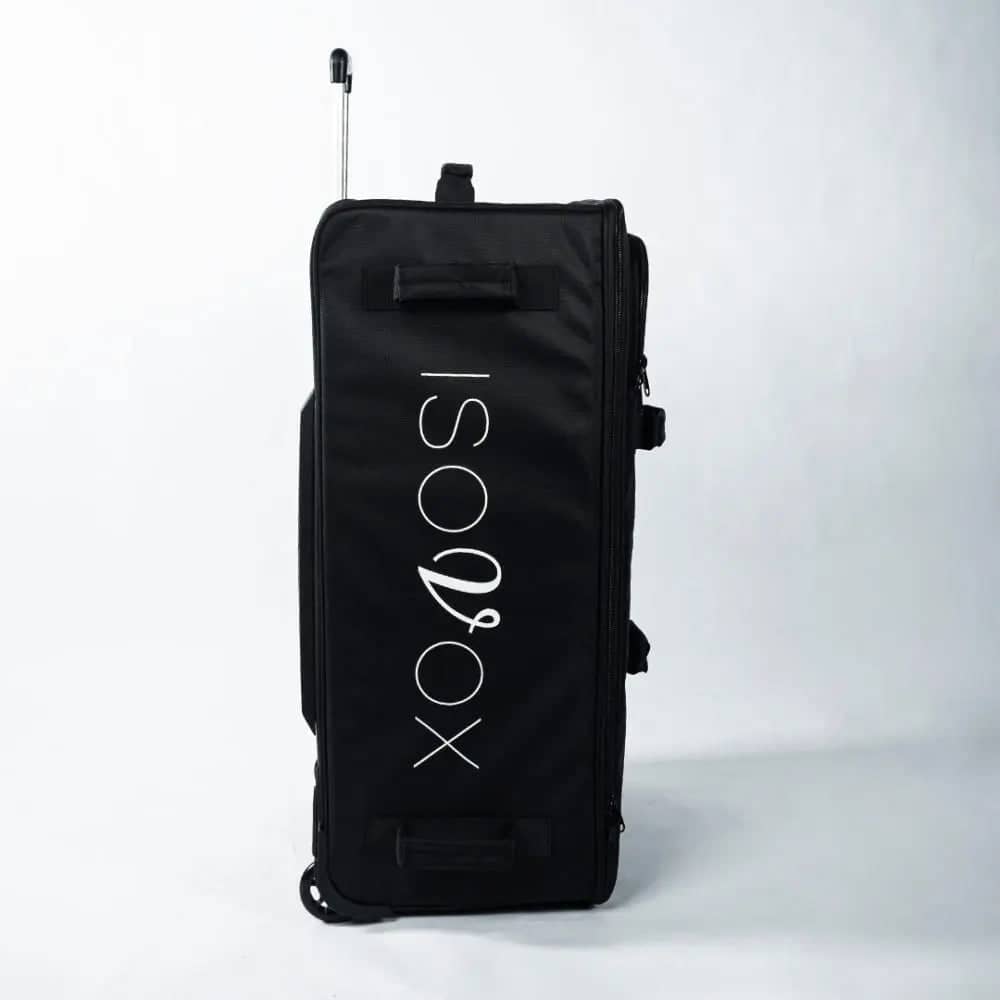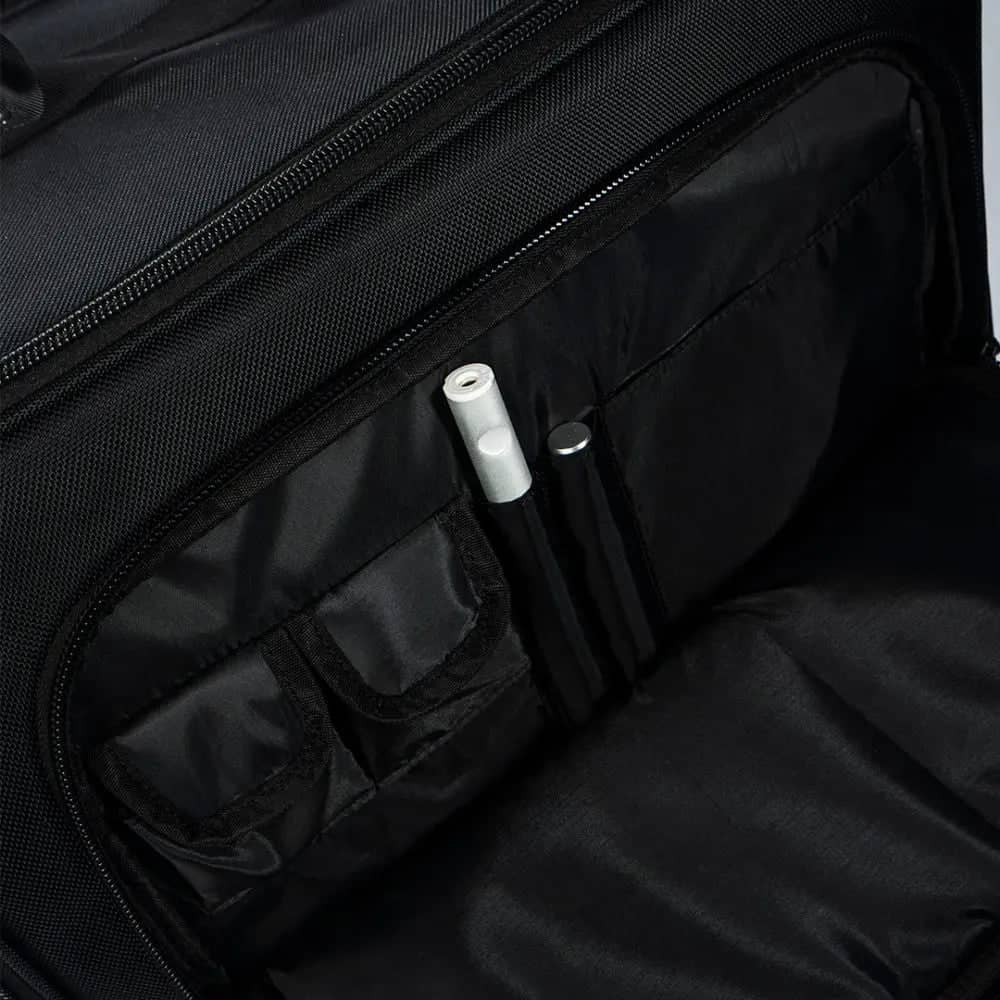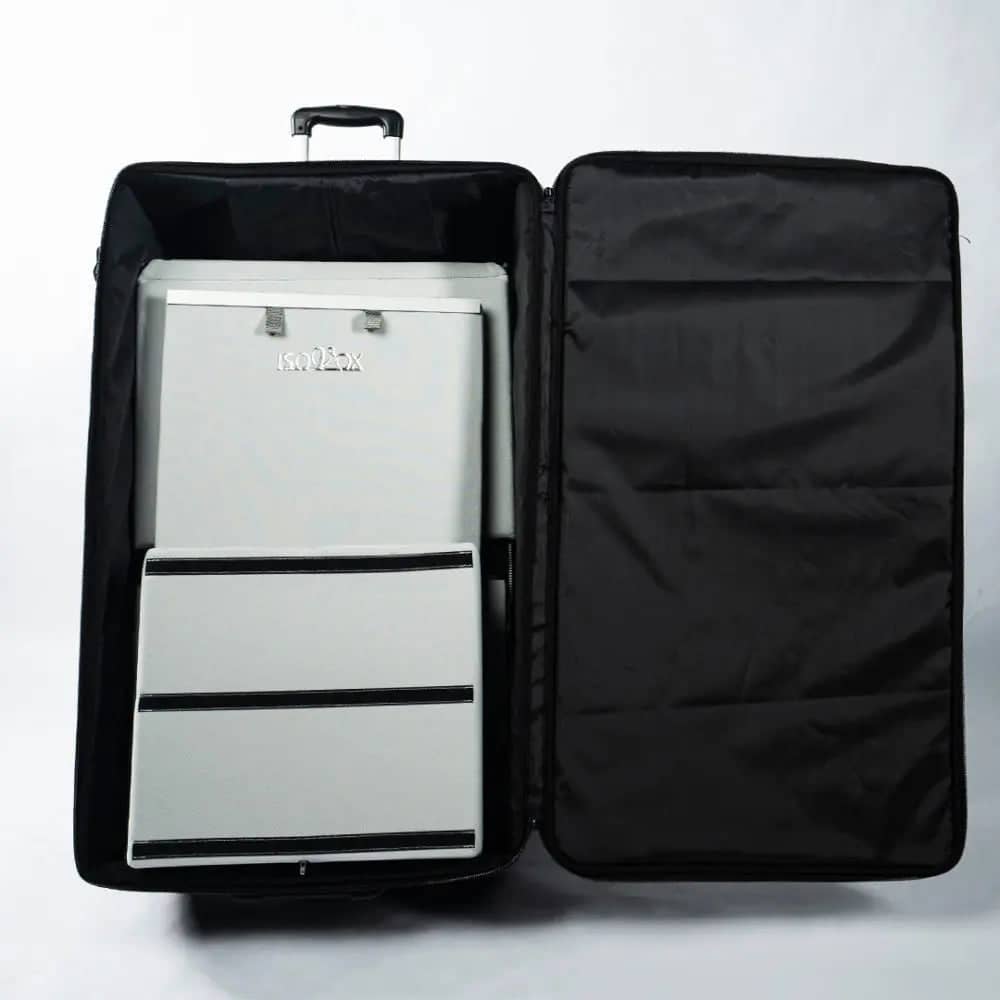 Travel Case ISOVOX 2
---
Take your pro studio sound with you, anywhere!
Made for ISOVOX® 2
Hard Shell design
Silent Easy-to-roll Wheels
Extension handle
Pockets for Mic Pole, Mic Mount, LED-light, Cables
Ready for travel
More Info
ISOVOX® 2 Travel Case is specially made to fit the ISOVOX® 2.
With this case, you can bring the Pro-Studio Sound Anywhere in a safe & durable design. Its rigid structure ensures stability and protection. 9 convenient handles are placed on 5 sides to make lifting easier on the train, airport or in your car. If you´re not using it to carry your ISOVOX, it works just as well for your ordinary vacation packaging needs.
Note:
This Travel Case is made to fit ISOVOX 2.
Floor stand needs to be carried separately for easier handling and lighter weight of the case.